Testimonials
Your impression of the quality and value of our services is very important to us. We respectfully ask for your assistance in evaluating the services we provided, as this will enable us to provide the best possible care to others who turn to us in their time of need.
We want to hear from you...

We invite you to use the form provided to leave your thoughts and comments for our testimonials.

Upon reviewing, they will be added to the section below, where you can browse through all of our testimonials from the families we are proud to have been able to support during their time of need.
We appreciate your taking the time to write to us. Hearing success stories from the families we serve is what makes it all worthwhile!
Refresh
Please enter the numbers and letters you see in the image. Note that the case of the letters entered matters.
*
: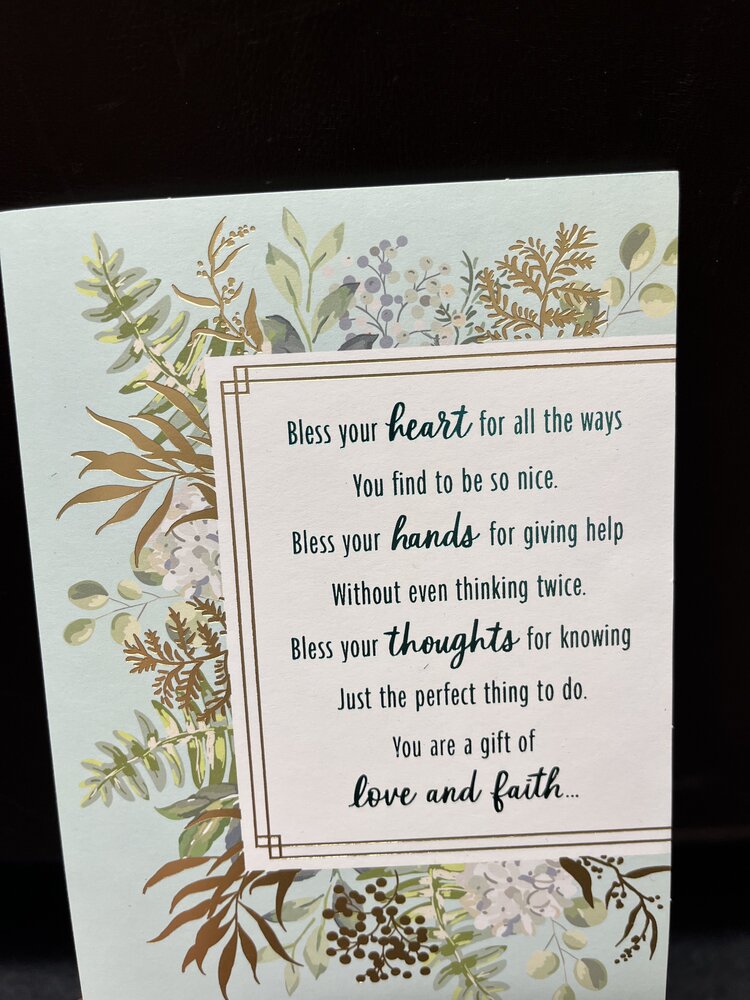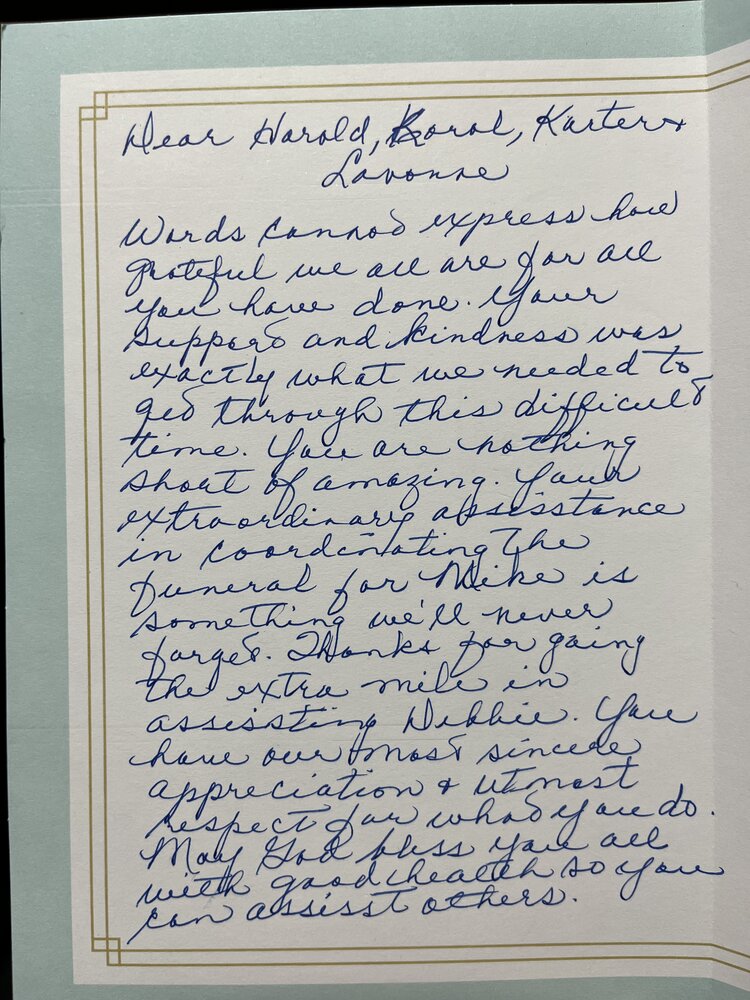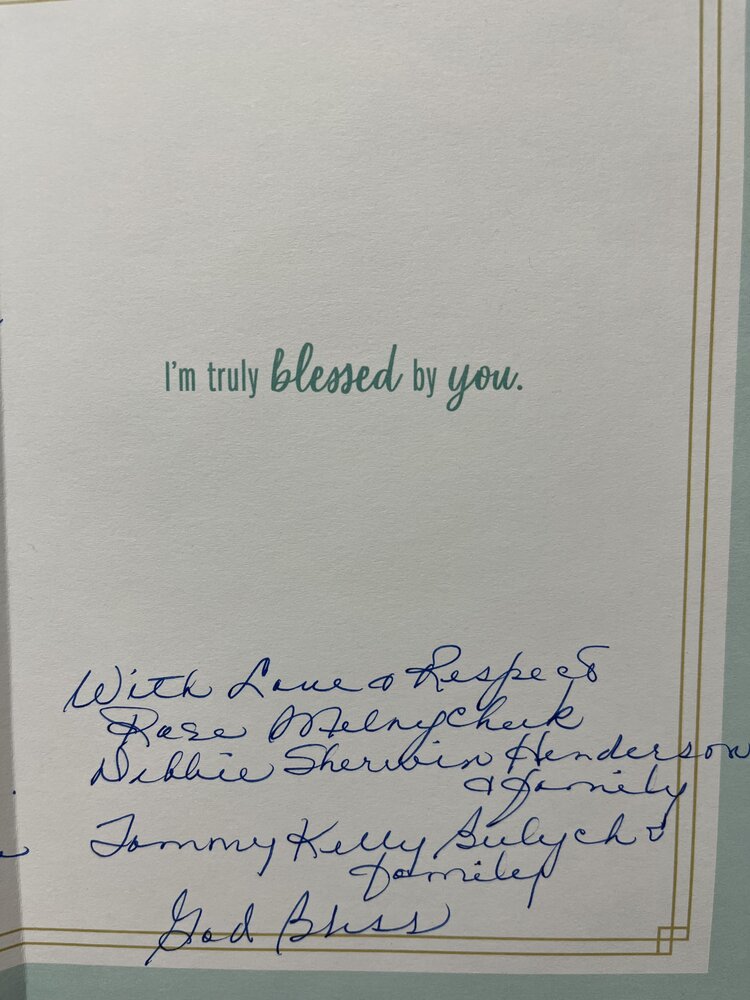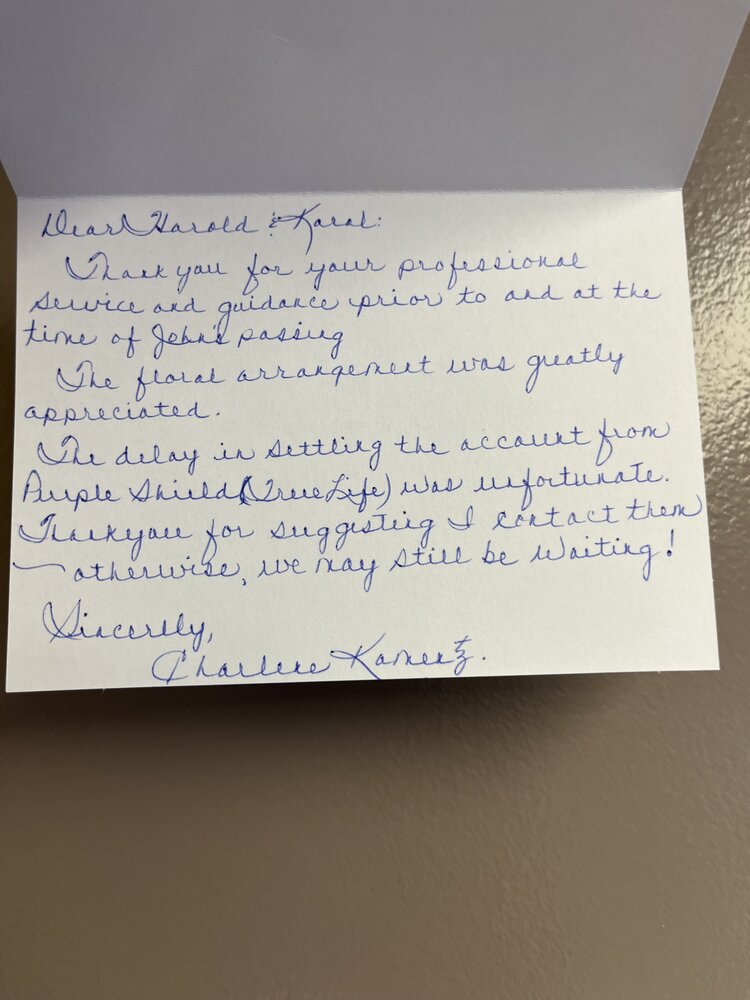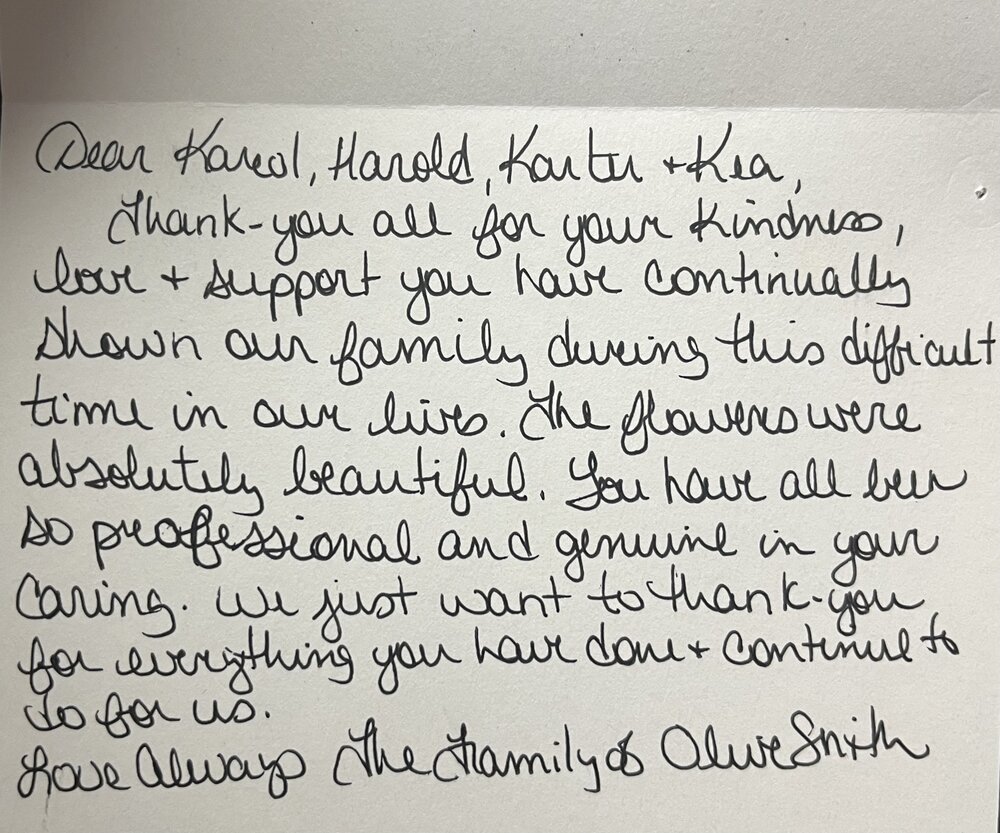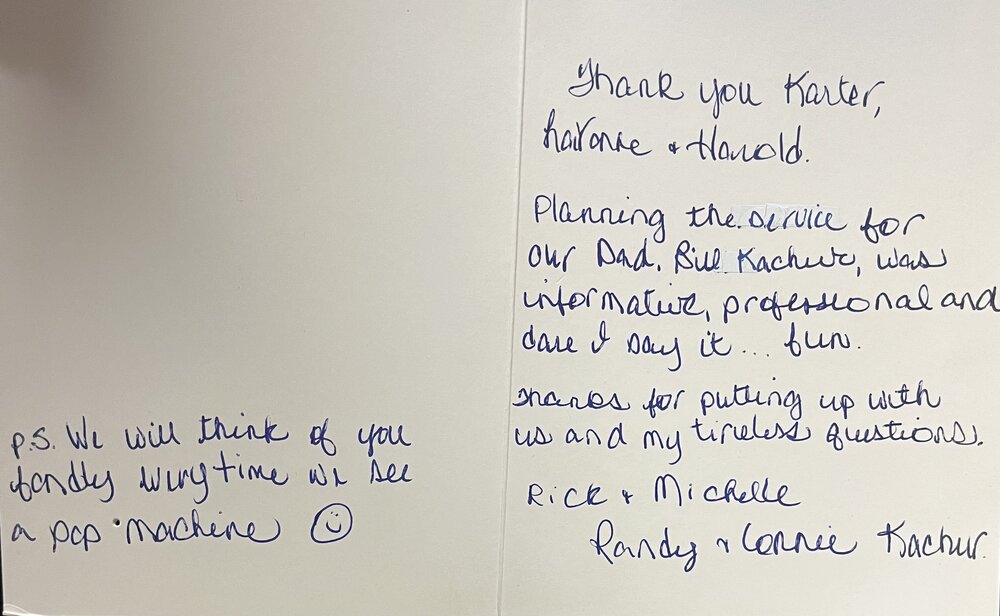 There are not enough words to express our heartfelt gratitude. Your acts of kindness, compassion and professional service helped our family through a difficult time. Mom (Oma - Nettie Dawe) would have been so pleased and thankful, as we are, for everything you did. George & Rita Dawe; Milton, Jennifer and family; Jason, Michelle and Blake.

George & Rita Dawe; Milton, Jennifer and family; Jason, Michelle and Blake
---
To Harold Narfason & Dedicated Employees
Thank you so much for helping our Mom on her journey home. It is a comfort to us knowing she was in your caring hands. We will always be grateful.
Sincerely,
The Christie Family
---
Narfason Funeral Chapel Staff
Thank you for all your work in ensuring all arrangements were taken
care of for Stanley
Melva Desjarlais & Family
---
Harold and Staff
I would like to Thank you for your compassion and all the assistance you and your staff gave Cheryl and I in the planning of Mom's funeral
Sincerely
Bev Magnusson
---
Dear Harold & Staff
Thank you so much for your prompt, professional, and caring services. You were very courteous, kind, and proficient at a time when we felt a little overwhelmed and vulnerable. We truly appreciate this!
Thanks again,
Joan Haskey
---
Harold, Keri & All Narfason's Staff
Words can't express our gratitude toward each of you. This was one of the hardest and toughest things we've had to go through and to have a team who was so kind, gentle, thoughtful and professional was a relief and much appreciated.
The service was beautiful and exactly what we thought it should be. Our mom would have loved it. Many compliments were made and you should be proud of what a great team you are.
Thank you for all you did. It was a comfort to us!
Leigha, Tara, Allison, Lindsay (Kostyk) & Families
---
Everyone loved Bill's service! It was just perfect! Thanks again!
The Krewluk Family
---
Dear Harold & Karol
I would like to sincerely thank you for sending the care series books, and yes they were a help. I miss my mom very much, it's getting a little easier knowing she's resting peacefully. It seems the information you sent me usually came at a time when I was feeling down, so receiving it brought me back up. The Living Memorial programs from Batesville tree planting just gave me a lift. Thank You. I have very vivid dreams of Mom but they are not bothersome. My mom-in-law passed away three weeks after Mom, and I was close to her and was there to see her take her last breath, and those images are hard to forget. I know I gave them all my love during their time, and when I speak of them I know they loved me.
So thank you again; your caring and thoughtfulness will never be forgotten. Your contact is very much appreciated and helpful.
Sincerely,
Nettie Fink
---
Thank you for the memorial of Lift up Thine Eyes in memory of our Dear Mother Lena Proznik.
Her Family
Lena Proznik's Family
---
Dear Mr. Narfason & Staff
Thank you for your excellent service & we appreciate everything you did for us!
The Kolybaba Family
---
To Harold, Karol & Family
Thank you for the lovely spiritual book in Bill's memory and thank you for the beautiful fingerprint pendant. They are such thoughtful, lasting gifts.
Sincere thanks,
Mary Woloshyn
---
Thank you for your caring and professional services in hearing us regarding preparation for mom's funeral and burial. And for how each of you contributed so well to honoring our mother and providing her family and friends with comfort and support. Your work is exemplary! To us from the point of first contact about arrangements through every word of guidance you provided, we saw the utmost in professional service truly from caring spirits. God bless you.
Eunica Johannson, Rita Dawe & family.
---
Dear Harold,
Thank you so very much for all your kindness, guidance and help for Mom's funeral. We didn't have to worry about anything because you looked after it. Mom looked so good, you all did such a good job.
Shirley & Dennis Skiehar
---
Harold & Staff
Thank you for your guidance & assistance with the funeral arrangements for our mom. Your help with handling all the extras is appreciated.
Howard Fichtner, Edith Pidkowich, and John Fichtner
---
Heather, Karol & Harold
The Haskey family would like to express our most sincere thank you for assisting us through this challenging and difficult time in our lives. Thanks for making the memorial service so personal & special. It meant a lot to us.
Sincerely,
The Haskey's
---
Harold & Heather
Thank you so much for all your help with our mother's funeral. We have a new appreciation for what you do. We were very glad for your professional guidance & support.
The Draude Family
---
Thank you for all your time, service & expertise during all the preparation & service for Uncle Nick. You & yours were absolutely wonderful!
Christine Rusnak & the whole Rusnak Family
---
Dear Harold,
Thank you so much for the book in memory of our mother, Helen Elmquist, and also for having a tree planted in our mom's memory. She would have really approved of the tree! We would also like to express our thanks for all your kindness, support and guidance during a difficult time.
Yours sincerely, The Elmquist Family
The Elmquist Family
---
Dear Harold,
Thank you so much for all you did for Norm, myself and our family. May God Bless you now and always. You are very special and thank you to everyone at the funeral chapel.
Evelyn Rigby & family
---
Your kind words have helped sustain us in this difficult time, as has the knowledge that Kris touched so many lives. It is of great comfort to know that you are thinking of us as we grieve his death. We can't say enough about how much we appreciate the way you and your families have reached out to us during this very difficult time. Your loving support, kindness, and generosity are most precious to us with all your very meaningful tributes. Thank you for honoring his memory.
On behalf of our family we offer you our utmost sincere gratitude and love.
The Arnason Family