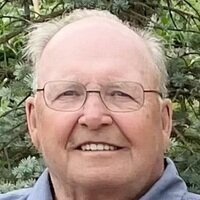 Memorial Service
1:30 pm
Thursday, June 9, 2022
Foam Lake United Church
310 Royal Street
Foam Lake, Saskatchewan, Canada

Get Directions


Obituary of Douglas Mervin Helgason
In Loving Memory of Mervin Helgason
D. Mervin Helgason, of Foam Lake, Sask. passed away at home on Monday, May 30th, 2022. Merv was born on September 17, 1941, in Foam Lake to Joe and Lula Helgason.
Merv completed his school years in Foam Lake and then headed to Saskatoon where he attended the school of Agriculture and graduated in 1961. During this time, he met and started dating the love of his life Audrey Dewhurst who was also attending school in Saskatoon. Merv and Audrey married on July 13, 1963, in Invermay, Sask. The first few years of their marriage they lived on the Helgason homestead where their first son Dale Edward spent his first year. It wasn't long till they leveled a piece of property and moved in a house to 408 Broadway where they have spent the last 55 years together. During this time Merv and Audrey welcomed another son Glenn Allan and a daughter, Ellen May to their family.
From an early age Merv loved being at the farm and working alongside his father Joe, brother Bryan, uncles, and cousins. Eventually, he took over running the Helgason farm and passed that same love of farming onto his son, Glenn, and now to his two grandsons (Drew & Regan) who have taken the reigns. Merv and Audrey taught their children the value of working hard, supporting others and being part of a community from an early age which has served them all well. He enjoyed guiding his sons, grandsons and hired men over the years, sharing his knowledge and love of the farm. Merv was a firm believer in working together whether that was at the farm, within the groups he volunteered for or with family.
Merv & Audrey had the opportunity to travel to many countries and destinations throughout their marriage. They never missed an opportunity to travel to see their children and grandchildren wherever they were living. They loved watching their 5 grandchildren playing their sports, music, dance etc. Merv always put family first and was proud of what they all have accomplished in their lives.
Merv was very civic minded and was a strong supporter of anything happening in Foam Lake or that his children or grandchildren were involved with. Merv was also a strong member of the United Church, Foam Lake Elks, was on the board of directors of the Northeast Grain Terminal, Foam Lake Marketing Club, the Foam Lake Development Group and volunteered for many community events.
Over the years Merv also enjoyed his time watching his grandchildren at the lake, curling, golfing, fishing, playing cards, snowmobiling, traveling the countryside, agriculture bus trips, crop tours (driving or with Glenn in his helicopter) and visiting with others.
Merv's twinkle in his eye, big smile, sense of humor and loyalty
to his family, friends and community will be missed by us all
Memorial Service
1:30 P.M.
Thursday, June 9, 2022
Foam Lake United Church
310 Royal Street
Foam Lake, SK
The Service will be Livestreamed on Narfason's Funeral Chapel & Crematorium's Facebook Page
For those wishing to send cards of caring & sympathy
may send them to
The Helgason Family
P.O. Box 503
Foam Lake, SK S0A 1A0
Donations in Memory of Mervin may be made to
The Foam Lake Elks Club
P.O. Box 152
Foam Lake, SK S0A 1A0


Share Your Memory of
Douglas