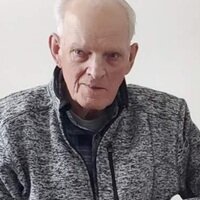 Graveside Service
11:00 am
Monday, July 11, 2022
Marshall Cemetery
R.M. of Foam Lake #276 SE24-31-11 W2
Tuffnell District, Saskatchewan, Canada

Get Directions


Obituary of HERBERT ARNESON
In Loving Memory of Herbert (Herb) Arneson
Herbert Edgar Arneson was born on the homestead at Tuffnell, Saskatchewan on February 12, 1930 to Henry and Mary Arneson. He passed away peacefully with old time music from a Saturday Night Old Time Dance Party playing in the background on June 28, 2022 at St. Paul's Hospital in Saskatoon. Dad was the second oldest of ten children. He was raised on the family farm and attended school at Layco. Dad worked in the Tuffnell and Foam Lake area bulldozing and clearing bush for various people, mostly farmers who needed their land cleared to plant crops. He also worked in diamond drilling mines in northern Manitoba following which he worked for the RM of Foam Lake and again in the bulldozing business in partnership with Willie Zadorozniak. Dad started working for Prince Albert Pulpwood in the late 1960s and moved the family to Prince Albert in 1971. He continued to work for the Mill for several years followed by several contracts with Points North Freight Forwarding in Northern Saskatchewan in the years before he retired.
Dad met our Mom, Anne Dmytriw, when he was working for Raymond Hanson doing some bulldozing and when Mom was working for the Hanson family. Mom and Dad were married on October 23,1953 and raised their family in Foam Lake until 1971 when they moved to Prince Albert. Dad was a kind, gentle man with incredible patience. He was a dedicated and devoted husband to Mom following her stroke in 2011. Dad would be at the hospital in Prince Albert and the Nursing Home in Foam Lake on a daily basis and typically twice a day at the Nursing Home. He was always ready to assist the residents and staff while he was at the Nursing Home which was greatly appreciated by all. Dad was a hard worker and was meticulous in everything he did which was evident in not only his shop and garage but in his house as well. Dad always enjoyed time spent with family and friends. He loved old time music and listened to the Old-Time Dance Party every Saturday night when it was broadcast as well as attending the dances by the Tuffnell Jammers. Dad had great fun with his family - you always had to be on heightened awareness if you sat next to Dad when Lefse was part of the meal. Being 'slapped' with Lefse has been a practice carried on by some of the grandchildren. Dad was known to have several candy dishes around the house - some with mints and another with rosebuds or macaroons. Dad loved a good game of Kaiser, Canasta, Crib or Crokinole. As many of us can attest to, nothing would make him happier than beating one of us in any of those card games - we will always remember that tell-tale smile of his!
Dad is lovingly remembered by his daughters Karen (Les) Bader, Karleen (Eddy) Gobeil, Marlene (Gene) Ross, Marcella (Darryl) Oreel and Denise Arneson; 10 grandchildren and their spouses plus 12 great-grandchildren; Brothers Ray (Jane), Lawrence and Glen (Bev); sisters: Hazel Popadynec and Elsie Domeij as well as many nieces and nephews.
Dad was predeceased by: his parents, Henry on March 23,1960 and Mary on June 10, 1998; his wife Anne on July 25, 2021 and an infant son on June 12,1960; brother Carl (Vicky) Arneson; sister Luciel (Ed) Bross, Esther (Steve) Tomyn and Stella (Matt) Tomyn; brothers-in-Law Emerson Domeij, Raymond Popadynec and sister-in-Law Shirley Arneson.
Dad, you will be greatly missed by so many, you are forever in our hearts.
Dad, may you rest in peace.
Graveside Service
11:00 A.M.
Monday, July 11, 2022
Marshall Cemetery
Tuffnell District, SK
Please bring Lawn Chair
For those wishing to view the service virtually may do so by visiting Narfason's Funeral Chapel & Crematorium's Facebook Page (CLICK HERE)
For those wishing to send cards
of caring & sympathy
may send them to
The Arneson Family
P.O. Box 284
Foam Lake, SK S0A 1A0
Donations in Memory of Herb
may be made to the Lung Foundation of Saskatchewan
2308 Arlington Ave
Saskatoon, SK S7J 3L3


Share Your Memory of
HERBERT