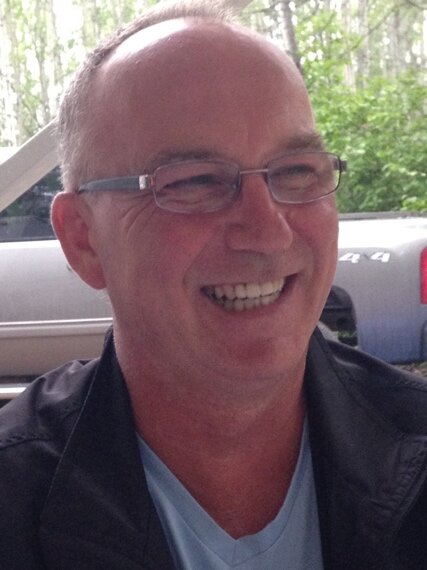 Obituary
Dale Gordon Joseph Bonsan, of Kelvington, Saskatchewan, peacefully passed away in his home surrounded by
loved ones on Saturday, August 6, 2022. He was born to parents Marion Rookes and William Bonsan on May 31,
1964, in Edam, Saskatchewan.

Dale's early life was spent moving around Saskatchewan with his family, and although his childhood was not easy,
he fully enjoyed playing hockey with his brothers. In June of 1989, Dale met the love of his life, Roxane Penner. In
1990, they moved to Kelvington, Saskatchewan, and a year later they were married on June 22, 1991. Dale adored
his wife and they were blessed with two beautiful children, Brittany and Dustin. He was a loving father and later
became an adoring grandfather to his four grandchildren.

A dedicated, hard-worker all his life, Dale was always able to quickly pick up the skills he needed for any job he
readily took on. He was both a skillful farm labourer and a determined truck driver for many years of his life,
motivated by providing for his family. Dale would never hesitate to help anyone, but had a difficult time accepting
help himself. He took on several impressive home projects over the years, many with the help of his son, and he
took great pride in the work he was able to do.

Dale wholeheartedly enjoyed golfing, a passion he didn't have time for when he was younger but enthusiastically
made up for in recent years. Some of Dale's fondest memories were of travelling and camping with his wife, family,
and friends. He took pride in making everyone laugh with his wonderful sense of humour and loved to tease
anyone in the room. Dale always seemed to be in a good mood, whether on the golf course with his friends or on
the deck with his family, and always had a story ready to share.

Just as he dealt with all challenges in life, Dale faced his cancer diagnosis with strength and determination. His
optimism was inspiring and he never let it hold him back from being involved in his family's lives. Since his
diagnosis, he enjoyed many of his life's greatness moments. He happily celebrated his and Roxane's 31st wedding
anniversary. He attended Dustin and Megan's wedding in the fall of last year. He watched Brittany and Justin grow
the farm and happy to help them establish their lake property by building a deck for their camper this summer.
He was the proudest Papa in the stands for Reed's first hockey game and Blake's first dance recital.
He watched Aubree's Christmas concert with love and pride, and in June of this year, he proudly held his newest grandson,
named after him, Eli Dale Bonsan, when he was born. Dale loved his family and will be greatly missed by them all.
Dale is survived by his wife, Roxane Bonsan, and his two children, Brittany Marshall (Justin) and Dustin Bonsan
(Megan); his four grandchildren, Reed, Blake, Aubree, and Eli; his brother, Ben Bonsan (Wendy); his sister Gail
Gilcrest (John); sister-in-law Debbie Bonsan; brother-in-law Richard Penner (Charmaine); numerous nieces and
nephews; and mother-in-law Lenora Penner.
Dale was predeceased by parents, Marion Rookes and William Bonsan; brother, George Bonsan; and father-in-
law, Wally Penner.
Celebration of Life
11:00 A.M.
Saturday, August 13, 2022
Kelvington Community Hall
Kelvington, SK
For those wishing to send cards
of caring & sympathy
may send them to
The family of Dale Bonsan
P.O. Box 1001
Kelvington, SK S0A 1W0
Donations in Memory of Dale
may be made to
Kinsmen Park
Cheque made to Town of Kelvington Memo: Kinsmen Park
P.O. Box 10
Kelvington, SK S0A 1W0
or
Cancer Foundation of Saskatchewan
#200-4545 Parliament Avenue
Regina, SK S4W 0G3
Read More
Events
Saturday, August 13, 2022
11:00 am
Kelvington Community Legion Hall
208 1 Ave
Kelvington, Saskatchewan, Canada

Get Directions