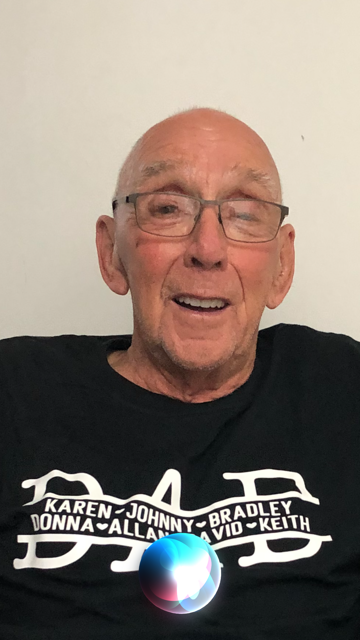 Obituary
Melville Phillip Brewster, known to most as "Skip" was born on September 14, 1939 in Wadena, Saskatchewan. On January 30, 1960, he married Doris Edna Anderson in Wadena, SK. To this union 7 children were born. Karen, Johnny, Bradley, Donna, Allan, David, and Keith. From 1965 until his retirement in 2007, Skip worked as a journeyman Electrician in Thompson and Northern Manitoba. After the passing of their beloved son, Allan, they returned back to Wadena, SK in 2007. After Doris passed in 2013, Skip remained in Wadena and eventually moved to Weneeda Park Lodge, where he lived until his passing. He was an integral part of the community and especially the Weneeda Park Lodge. Skip was very social and loved playing Spades, Bingo or any other card came where he spent time with others, visiting, socializing and more recently he enjoyed doing puzzles. He will be sorely missed by his family and all his fellow residents and staff that got to know him. After retiring from a life-long hobby of model railroading, his famous model railroad was featured in the Wadena News. He spent more than 40+ years building his prize model that spanned a whole room and under the staircase.
Skip was predeceased by his wife Doris, his children Bradley and Allan, and his beloved dog Princess.
Skip leaves to mourn his passing his Children: Karen & Chris Seggewiss (Fort McMurray, AB), Johnny & Mary Brewster (Wadena, Sk), The Late Bradley Brewster's family (Red Deer, AB) Donna & Bryan MacDonald (Cold Lake, AB),The Late Allan Brewster's family (Thompson, MB), David Brewster Sr. (Esterhazy, SK), Keith & Cathy Brewster (Hamilton, ON); Grandchildren: Donna, Marissa, Andrew, Jerett, Jonathan, Justin, Ember, Nicole, David, Khrista, Dannielle, Cassandra, Teana, Elizabeth, Shannon, Melissa, Jason; Great-Grandchildren: Bradley, Cal, Maci, Jase, Handsome, Alistar, Magnus, Lucious, Lilah, Violet, Aurora, Ivy Rose, Blessed Juno, John Paul, Calypso, Jacob, Caitlin, Jacob, Ovadiah, Tsiporah, Hadassah, Akivah, Sh'Mayah, Raphael, Moshe, Kayson; Brother: Garry & Lucille Brewster (Ottawa, ON) as well as many extended family and a host of friends.
Viewing
9:00 a.m.
Monday, August 15, 2022
Narfason's Funeral Chapel & Crematorium
Wadena, SK
Funeral Service
10:30 a.m.
Monday, August 15, 2022
Narfason's Funeral Chapel & Crematorium
Wadena, SK
As requested by the family please wear plaid in honor of Skip
Read More
Events
Monday, August 15, 2022
10:30 am
Narfason's Funeral Chapel & Crematorium
102 First Street Northwest
Wadena, Saskatchewan, Canada
306-338-2251

Get Directions