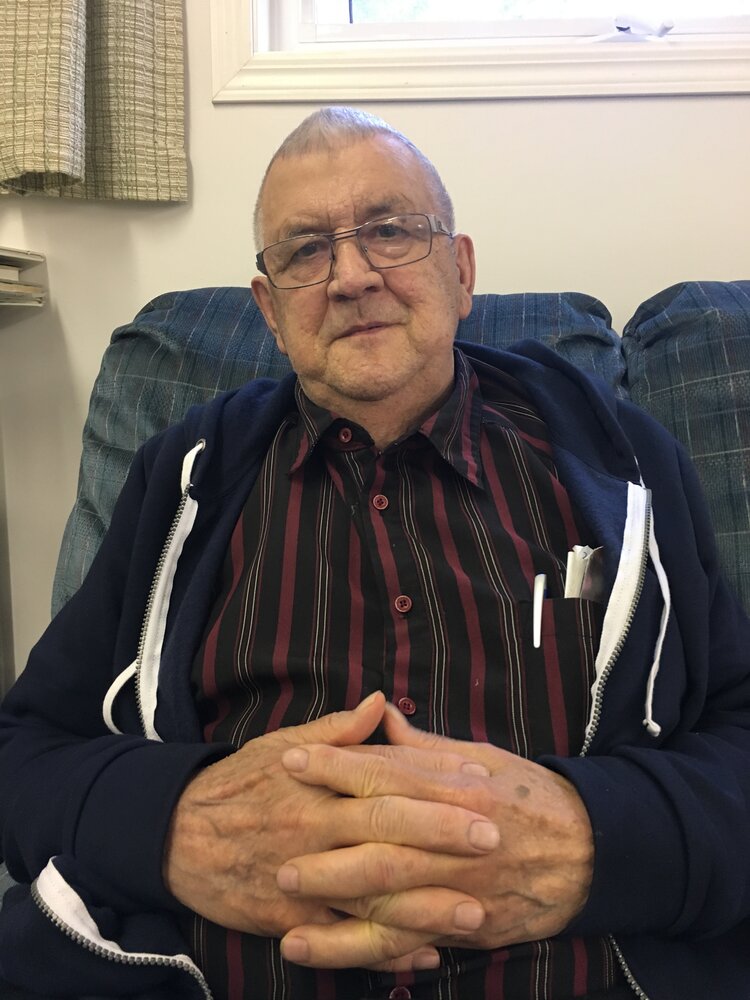 Obituary
The following was read by the grandkids: Mackenzie, Dryden and Tomaz.
at the Graveside Service held to Honour Harvey.
Harvey Albert Bowers
May 12, 1946 – August 19, 2022
Harvey Albert Bowers was born at the Red Cross Hospital in Paddockwood, Sk. on May 12, 1946 to James and Violet Bowers. He was the youngest of 7 children. He attended Howard Creek and Meath Park schools. Upon graduation, he attended University of Saskatchewan and obtained his Bachelor of Education degree. He obtained his Bachelor of Arts degree through the University of Waterloo and his Masters Of Education degree from the University of Regina. He was a teacher/principal at Borden and Grenfell then became Assistant Director of Education in Wadena. He later became the Director of Education for the Wadena School Division, Tigerlily School Division and Englefeld School Division. After retirement, he became a coroner.
Grandpa was a member of many community committees but his passion was the Lions Club. He received many awards and accolades for his community service but his most prized award was the Melvin Jones Fellow Award for dedicated humanitarian services for the Lions Clubs international foundation.
Grandpa married Carol Whitworth on August 17, 1968. They had two children, Darcy and Rhonda.
Grandpa and Grandma did some travelling, seeing the sights of Nova Scotia, Las Vegas Laughlin and Minneapolis. They loved their yearly bus trips to press their luck at the casinos in Winnipeg. They also took a couple of family trips to Disneyland.
Grandpa was a self-taught carpenter, electrician, plumber and general handyman. No job was too big or too small. Grandpa loved his carpentry- building houses, furniture, cupboards, sheds, etc. Grandpa could build or fix anything.
Grandpa loved to play hockey, ball and golf. Most weekends were spent following his children and grandchildren around from rinks to ball diamonds if he wasn't playing himself. And every Sunday a round of golf with Wayne. Grandpa also loved fishing and the many stories we could tell regarding the boat that grandpa bought to take the grandchildren out on the lake, or in mom's case…in the lake. Grandpa also loved to play cards.
Grandpa was a jokester, he loved to play jokes. From stealing your food and hiding it, to scaring people with his remote car starter, to forcing you to eat blue cheese, the jokes are endless.
He is survived by his wife Carol; his children Darcy (Julie) Bowers and Rhonda (Craig) Francis; his grandchildren Tomaz (Nicole) Bowers, Mackenzie (Eric) Bollefer and Dryden Balogh; his step-grandchildren Jared (Krysta) Attfield, Janessa (Cole) MacNabb, Hayden (Alyse) Francis and Addie Francis; his great-grandchildren Dexter and Maximus Bowers; step-greatgrandchildren Greg, Ella and Brewer MacNabb and Oaklyn Francis; his brother-in-law Richard Lewis; his sister-in-law Joan Bowers; sister-in-law Lucy (Gary) Dopson; several nieces and nephews.
Graveside Service
2:00 P.M.
Sunday, September 4, 2022
Howard Creek Cemetery
Meath Park, SK
For those wishing to send cards of caring & sympathy may send them to the Bowers Family
P.O. Box 984
Wadena, SK S0A 1A0
Donations in memory of Harvey may be made to
Diabetes Canada
1300-522 University Ave.
Toronto, ON M5G 2R5
or
Wadena District Lions
P.O. Box 789
Wadena, SK S0A 4J0
Read More
Events
Sunday, September 4, 2022
2:00 pm
Howard Creek Cemetery
North 9 km on 2 st. W from Meath Park
Howard Creek (Meath Park) , Saskatchewan, Canada

Get Directions