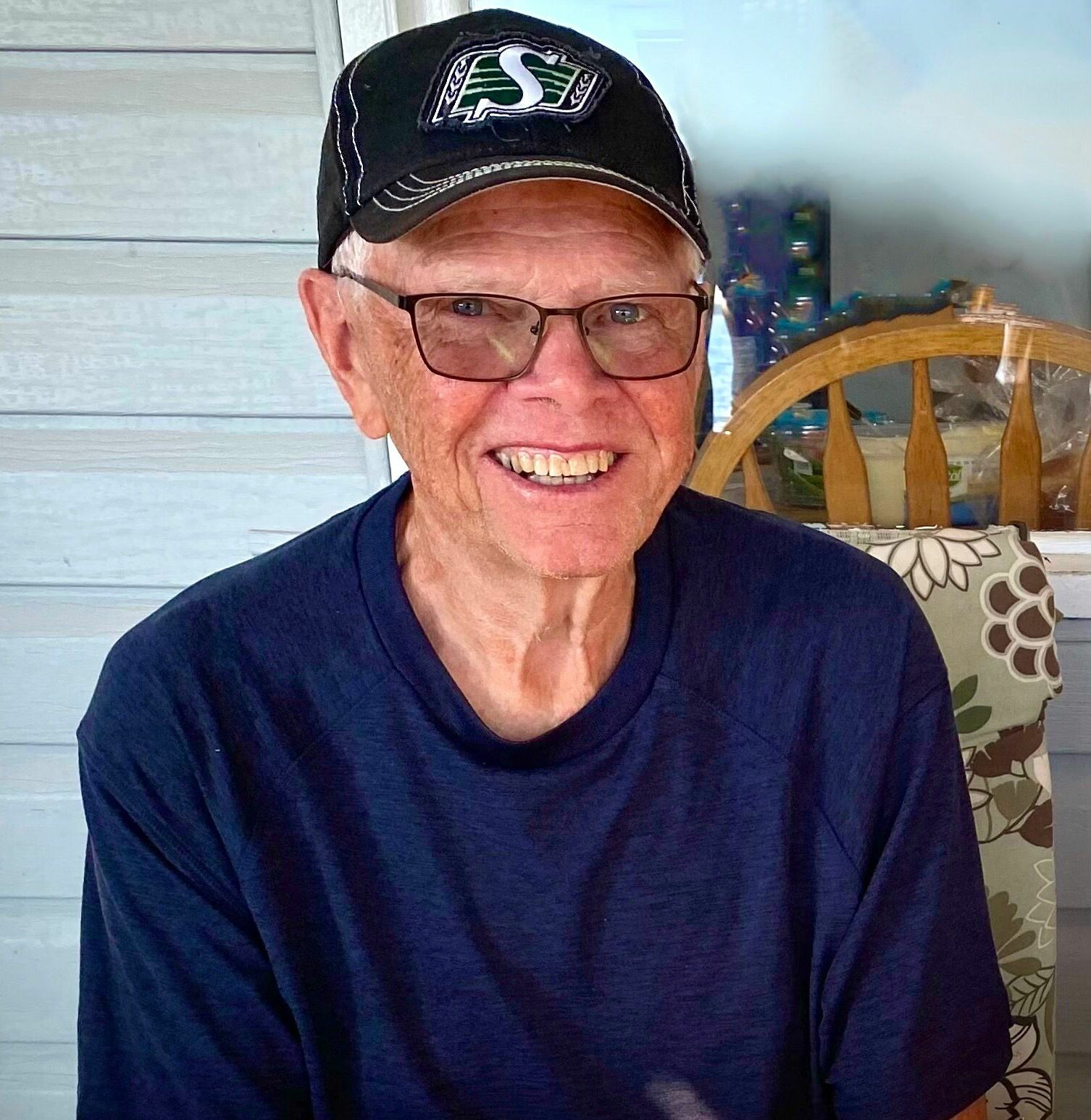 Obituary
In Loving Memory of Carl Svenson
It is with profound sadness that the family announces the passing of Carl Axal Svenson on November 24, 2022, in Kelvington, Saskatchewan, surrounded by family.
Carl was born on September 28, 1937, at Rosebud, Saskatchewan. He is predeceased by his loving wife of 60 years, Thelma (Rein), his parents Ragnar and Ada, his brother Stein, sister Ella Kilbach, and brother-in-law Rudy Kilbach.
Carl was born on the family farm at Rosebud, SK and moved with his family to Pontrilas where they owned and operated the Hotel. After selling the Hotel, the family moved to Snowden and operated the local café. Carl completed his grade 12 in Choiceland and met Thelma while living in Snowden.
The first year out of High School, Carl taught in Papikwan, a one-room rural school, near Carrot River. From there, Carl took time away from teaching and travelled around British Columbia; briefly settling in Medicine Hat and working at Household Finance for one year. After returning to Saskatchewan, Carl attended Teacher's College and began teaching in Codette. In 1961, Carl took a position teaching in Kelvington where he spent the remainder of his 32-year career. Carl did take one year off teaching in 1968/69 to complete his Education Degree at the University of Saskatchewan.
After retiring in 1990, Carl spent the next several years as the Greenskeeper at the Kelvington Golf Course and Ice Maker at the Kelvington Curling Club.
Carl and Thelma were married on August 24, 1962, and lived in Kelvington, raising their family and participating in many local clubs and organizations. Carl enjoyed playing fastball with the local teacher's team, recreational hockey, curling, golfing and fishing. In his retirement, he was an active member of the Kelvington Seniors Club and was always up for a game of cards! In the past several years, Carl was an avid fan of the Toronto Blue Jay's, watching every game and knowing stats for all the players.
Summers were spent travelling to various lakes and camping with family. In 1988, Carl and Thelma purchased a cottage at North Shore, Fishing Lake where they enjoyed many years of precious family time. As his granddaughters became involved in sports and other activities, Carl and Thelma travelled the province attending their events and being the girls' biggest cheerleaders!
Carl is survived by his son Gerald (Sally) of Assiniboia, granddaughters, Shayla and Courtney; daughter Shelley (Rod) Worth of Delisle, granddaughters, Torey (Michael) Kwiatkowski and Payton (Evan); son Todd (Glenda) of Tisdale, granddaughters, Hayley, Heidi, Amy, and Allyssa; and great-granddaughter Addison Kwiatkowski; along with nieces, nephews, and extended family.
A private family interment will take place. Carl's family thanks everyone for their thoughts during this time and encourage all to share time with family and make memories over the upcoming holiday season. In lieu of flowers, donations may be made to Kelvington District Health Care Foundation, PO Box 10, Kelvington, SK S0A 1W0.
Read More
Events