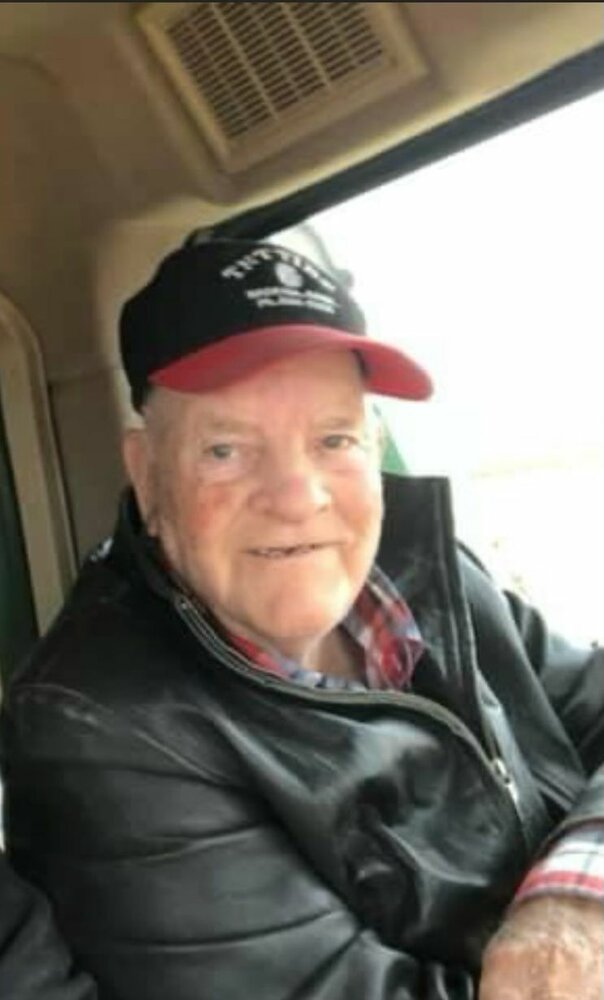 Obituary
In Loving Memory of Harold Alfred Flowers
Funeral Service
1:00 p.m.
Tuesday, November 29, 2022
Lintlaw Recreation Centre
Donations in memory of Harold may be made to
Kelvington District Health Care Foundation
P.O. Box 10
Kelvington, SK S0A 1W0
For those wishing to send cards of caring & sympathy
may send them to
The Flowers Family
P.O. Box 117
Lintlaw, SK S0A 2H0
Harold Alfred Flowers of Lintlaw SK passed away peacefully at home with family by his side on November 26, 2022. Harold was born in Kelvington to Clarence and Pauline Flowers on October 22, 1931 and was raised on the family farm between Lintlaw and Nut Mountain. He attended Oxford Centre School.
On December 4, 1959 he married his love, Marlene Shobe. To this union five daughters Diane, Darlene, Kathy, Janet, Tracy and one son, Michael were born. Harold and Marlene lived on the Flowers family farm where they raised their children.
Harold was a hard worker and had different jobs over his lifetime. He worked in construction in Dundurn for many years as well as in the bush cutting lumber and clearing land, operating D7 and D8 bulldozers. He then switched gears and started cattle and grain farming, which he did until the age of 75 when his health would no longer allow him. After Harold stepped back from farming, he and Marlene remained on the farm and son Michael took over the operations. Harold missed being in the action and whenever he could, he would go to the field and sit in the vehicle to watch the activity. When he wasn't in the field, Harold could be found watching whatever was going on in the yard from his window seat at the kitchen table. He had to know what was happening at all times! And if you knew Harold, he would always have some advice to share on what should or could be done.
In Harold's younger years, he loved to dance and he and Marlene attended many community dances. He also had a love for boxing and would watch it for hours, if there was a bout on TV, that's where the channel was tuned to. Harold was a kind hearted man and the type who would give you the shirt off of his back. He was always ready to lend a helping hand to whomever needed it. Harold was a family man too, and it showed as he spent many hours spoiling his grandchildren and great grandchildren.
A special thank you to Yvette Andreas and the Kelvington home care team and to daughter-in-law Kendra, who cared for Harold during his final days.
Left to mourn are his children: Darlene, Kathy, Janet (Nelson), Tracy (Sheldon), Michael (Kendra); grandchildren: Darla (Jeff), Brandon, Delyse, Brandi, Brody, Shelby,
Hunter and Harper; great grandchildren Hailee and Kylee; and nieces and nephew.
Predeceased by his wife of 61 years Marlene; parents Clarence and Pauline Flowers; daughter Diane and brother Ralph.
Read More
Events
Tuesday, November 29, 2022
1:00 pm
Lintlaw Recreation Center
2nd Ave
Lintlaw, Saskatchewan, Canada

Get Directions