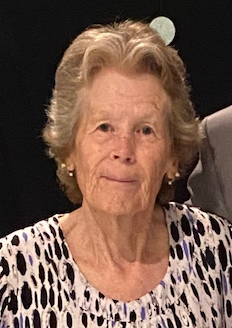 Obituary of Elaine Ida Fidek
In Loving Memory of Elaine Fidek
Elaine Ida Fidek of Invermay, SK passed away peacefully on November 27, 2022 at the age of 76 with her four children by her side. She was born to Jack and Alice Squire on July 14, 1946 in Wadena, SK. She was the first of seven children. She lived on the family farm north of Invermay during her childhood years while attending Lock Sloy School from kindergarten to grade 8 and Invermay School from grade 9 to 10. In 1965 Elaine left the farm to begin babysitting in Flin Flon, Island Falls, Wadena, Saskatoon and Buchanan.
Elaine was married to William (Bill) Fidek on August 26, 1967 in Invermay, SK. Together they raised four children on their farm north of Invermay. In 1968 they had Scott, followed by Denise in 1970, Charmaine in 1971, and Kerstan in 1977. In 1990 she moved to town where she lived until her passing.
Elaine loved to spend time with family and friends often lending a helpful hand while doing so. She loved to dance and frequently travelled throughout the countryside attending community dances. Elaine enjoyed working outdoors and could be found in her perennial flower bed or garden pulling weeds or picking potato bugs. Elaine was an active community member and for 23 years she was the custodian of the Invermay Community Hall.
Left to cherish her memory are her daughters Denise (Collin) Redman and Charmaine (James) Serron; sons Scott (Susan) Fidek and Kerstan (Christi) Fidek; granddaughters Samantha (Braeden) Campbell, Chantelle (Kyle) Redman, Shaelyn Serron, and Naomi and Paisley Fidek; grandsons Hoyt (Alysia) Redman, Jesse (Paige) Fidek, Nicholas (Raelyn) Redman, Jonathan Fidek, Brayden and Cole Serron, and Wil Fidek; great-granddaughters Quynn, Rorie, and Sloane Campbell and Nevaeh Fidek; great-grandsons Zane, Kyson, Brody and Caleb Redman; her sisters Marj (Alvin) Sandvold, Sharon (Larry) Wendz, and Shona (Alvin) Lingelbach; her brother Gerald (Lois) Squire. She was predeceased by her husband Bill, parents Jack and Alice, brothers Jim and Wayne Squire.
Funeral Service
2:00 p.m.
Saturday, December 3, 2022
Invermay Community Hall
Invermay, SK
Donations in memory of Elaine may be made to
Invermay Community Hall
P.O. Box 175
Invermay, SK S0A 1M0
For those wishing to send cards of caring & sympathy
may send them to
The Fidek Family
P.O. Box 113
Invermay, SK S0A 1M0