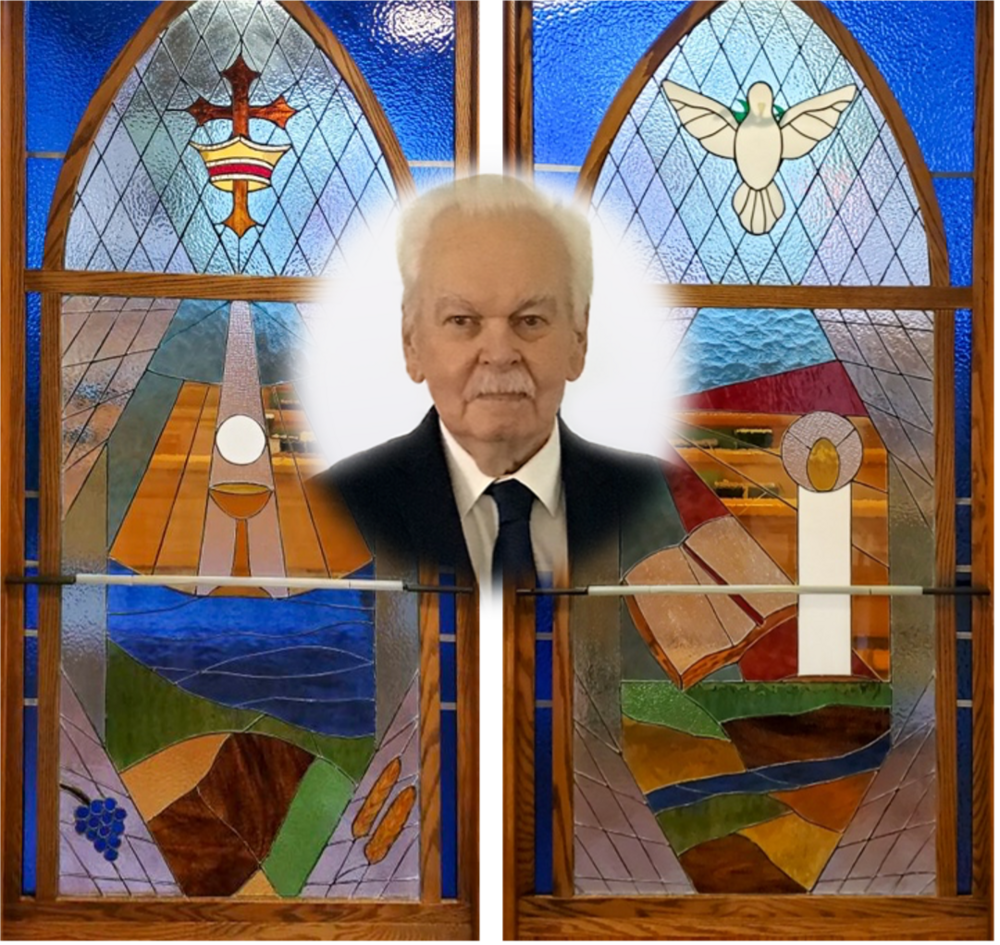 Obituary
In Loving Memory of John Kamentz
John was born on April 3, 1945 to parents Anna and Peter Kamentz. He was the younger step-brother to
Earl and older brother to Joyce. Growing up, he was taught the values of family, respect, faith, working
smarter not harder and above all to have a good time.

Family was always important to John and he took over responsibility for the family farm in his early 20's.
He wasn't a big traveller but likely the most important trip he took was when he travelled to Ontario to
marry Charlene in February of 1972. John and Charlene settled into their life as newlyweds in Tuffnell and
started their family a few years later. They were blessed with three daughters: Melanie, Amy, and April.

John was never afraid to demonstrate and express his love and gratitude for his family. When the kids were
young, in the summer he would spend the evenings teaching them how to play baseball and in the winter,
he would make them a skating rink in the yard. He was a patient and gentle teacher, helping to sound out
words as the kids learned to read, assisting in math and science homework, and even taking on the role of
physiotherapist when Amy broke her arm.

John expressed his love with words as each time he and Charlene would part company, there would always
be an "I love you" shared between them. And, even when one of Charlene's first meals cooked as a newlywed
was terribly ruined, he ate every last bite and let Charlene know it was most delicious.

Once his grandchildren came along, his imagination and creativity were reawakened. John made sure he
fostered individual relationships with each of the grandkids and also ensured that when they came to the
farm, they would make lasting memories. His labours of love included building and furnishing a playhouse
from recycled materials and designing and building a zip line. Each spring, John and Charlene would start
planning and preparing for the summer family reunion, a weekend of joyful celebration. They took such
pleasure in meticulously planning everything from each meal that would be enjoyed to organizing all the
activities including scavenger hunts, weiner roasts, and the beloved talent show, where John and Charlene
somehow always stole the show! His sense of humour and joyful spirit ensured those weekends were
memorable.

John was taught respect at a young age and it is one of the priciples he lived by. He would often sit back,
observe, collect his thoughts and share his widsom only once he had looked at the situation from all angles.
More often than not, he would share an insightful perspective that hadn't been considered.

John's faith was rooted in the Roman Catholic church and he was faithful to God until his dying breath.
John volunteered with the church in various capacities. He altar served for the first time at 75 years old.
John quietly and steadfastly took on jobs that needed to be done, achieved them with love and grace and
treated them with the respect and reverence that were required. One of John's first projects as a stained
glass artist was designing and creating stained glass windows for the Roman Catholic Church in Foam
Lake, which are still on display today.

As a farmer, John had no shortage of opportunities for creative problem solving. His mind was always
working at a very high capacity. He would turn problems over and over and would eventually develop a
solution that was unique and unorthodox. He loved math, physics and building stuff. We're pretty sure he
took more pleasure in building the zip line for the grandkids than he did fixing tractors and swathers right
in the middle of harvest, but it was those earlier experiences that gave him the ability to build the fun things
later in life. When he started making stained glass windows, he achieved results that weren't expected to
work, but he had a way with the glass that was very natural.

John loved to have a good time. Whether it was listening to music, having friends and family over for
meals, celebrating birthdays and anniversaries ... whatever the occasion, with a twinkle in his eye and a joke
up his sleeve, John was ready. If you knew him, you knew him well.

This past summer, John insisted that we not feel sorry for him. He prepared thoughtfully and thoroughly
for the end of his life and accepted God's plan for him. He lived a wonderful life, had a beautiful family,
and was at peace with himself.

Those left to celebrate his life is his wife of over 50 years, Charlene, children Melanie (Claude) Chehorsky,
Amy (Glen) Desrochers, and April Lemoine (Gus Labbe). Grandchildren, Kaylee and Jessica Chehorsky,
Kaden and Malek Desrochers. He is also survived by his siblings Earl Stopera, Joyce (lngo) Ackerschott,
and extended family. John was predeceased by his parents Peter and Anna Kamentz, grandparents and
sister-in-law.

Thank you John, for teaching us how to live a good life.
Funeral Mass
2:00 PM
Friday, December 9, 2022
Christ The King Roman Catholic Church
238 Cameron St
Foam Lake, SK
For those wishing to send cards of
caring & sympathy may send them to
The Kamentz Family
P.O. Box 985
Foam Lake, SK S0A 1A0
Donations in memory of John may be made to
Christ the King Roman Catholic Church Building Fund
P.O. Box 282
Foam Lake, SK S0A 1A0
Read More
Events