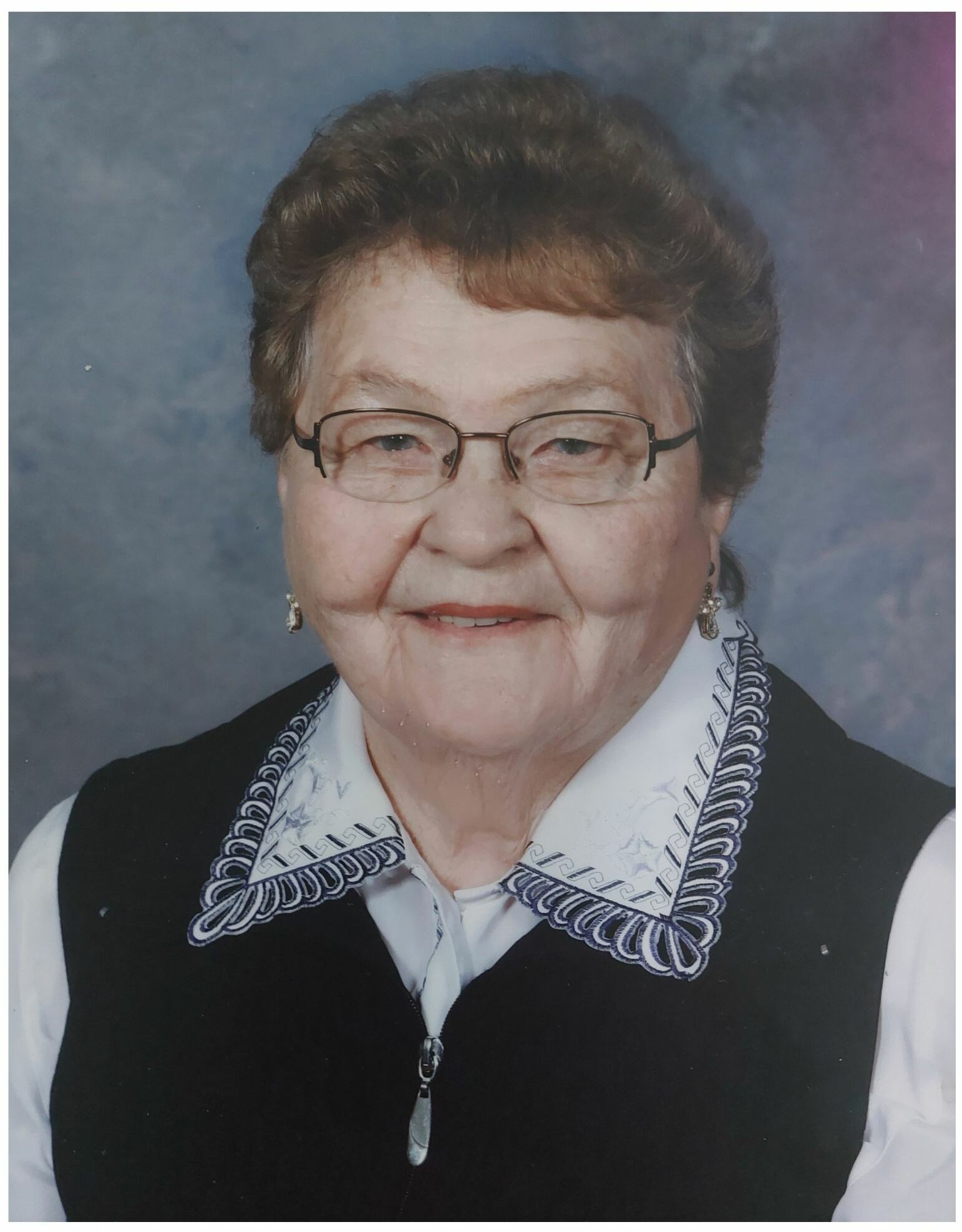 Obituary
In Loving Memory
Rose Gandzalas
September 28, 1928 - January 28, 2023
Rose Gandzalas was born on September 28, 1928 to Peter and Joyce Chaykowski in Rose Valley, SK. She spent her whole life in Rose Valley, SK. She was born and raised there, along with raising her own family, and retiring in the same community.
Rose loved being a part of the Rose Valley community. She humbly received an award for Rose Valley Citizen of the Year in 1986, and went on to serve on the Senior's Housing Board for 25 years. Rose was also an active member of the Roman Catholic Church Ladies Aide.
Rose played a large part in starting the Community Center and would tirelessly volunteer for fundraisers, bingo, raffles, and birthday celebrations held there. One of her greatest passions was cooking. There was never a lunch without Rose's apple pie or delicious perogies.
Rose also loved gardening. She grew gardens her whole life; full of flowers and potatoes. Rose continued to garden even after moving into the Rose Valley Manor. In her passing wishes, Rose wanted like to extend a special thank you to Glenys Harley, Elaine Halvorson, Darlene Geleta and Carolyn Prosko for making her stay at the Rose Valley Manor a happy one. She also wanted to acknowledge the many friends at the Manor.
Rose writes: "And now it is time to say Goodbye to all my Family and Dear Friends. I love you all. A special goodbye to my only surviving brother, Alex."
Rose passed away peacefully on January 28th, 2023 at the age of 94, with her family at her bedside.
Rose was predeceased by her parents Peter and Joyce Chaykowski; her husband Tony; her sons: John and Russel; her two sisters: Mary and Ann; and three brothers: Nick, Steve and Walter.
Rose is survived by her brother Alex Gandzalas; son Larry Gandzalas (Tracey), and many grandchildren, great-grandchildren and great-great-grandchildren.
"Of all the gifts that life has to offer,
a loving mother is the greatest of them all"
~Unknown
Funeral Service
1:00 P.M.
Saturday, February 11, 2023
Christ The King
Roman Catholic Church
Rose Valley, SK
For those wishing to send cards of caring & sympathy
may send them to the
GANDZALAS FAMILY
PO Box 490
Rose Valley, SK S0E 1M0
Donations in memory of Rose
may be made to
ROSE VALLEY MANOR
PO Box 490
Rose Valley, SK S0E 1M0
Messages of sympathy & caring may be left for the family at www.narfasons.com
Read More
Events
Funeral Service of Rose Gandzalas
Saturday, February 11, 2023
1:00 pm
Christ the King Roman Catholic Church
302-2nd st
Rose Valley, Saskatchewan, Canada

Get Directions