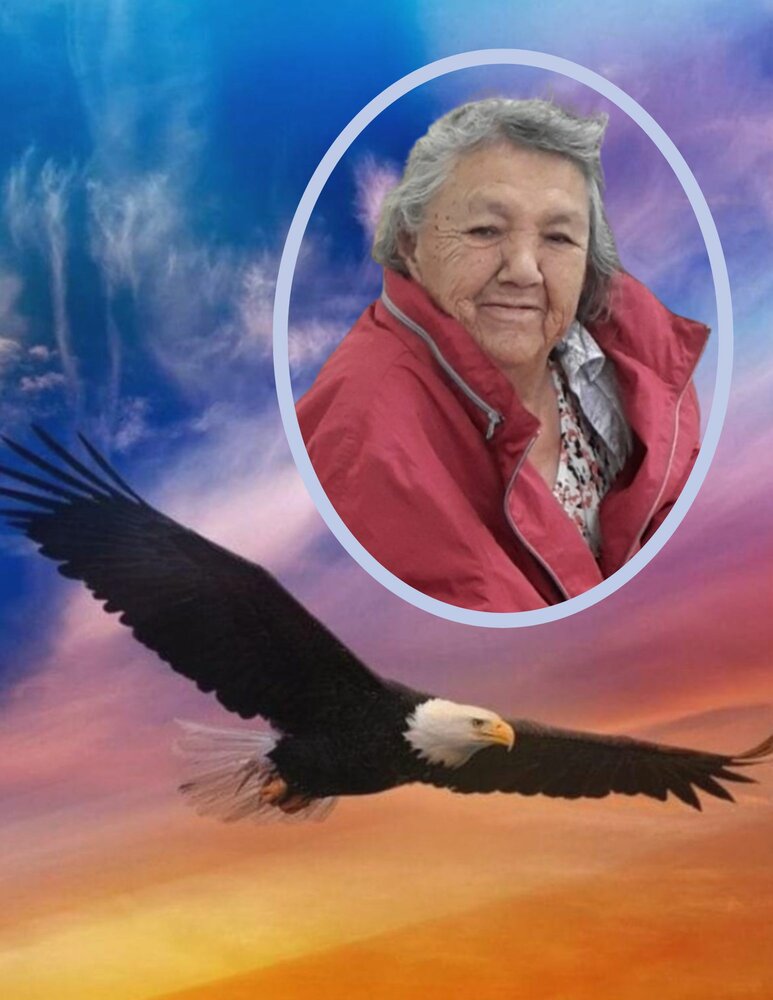 Obituary
In Loving Memory
Janet Silverquill
February 11, 1944 - February 2, 2023
Janet is survived by her children Moses (Marion) Silverquill, Florida (Roger) Pelly, Gabriel (Albertine) Silverquill, Lucy Silverquill and Delores Silverquill. Her siblings Laura Apooch, Peter Apooch and Robert Apooch. Janet is also survived by numerous grandchildren and great grandchildren.
Janet is predeceased by her parents, grandparents, her daughters, and her sons, her siblings, husband Mike Silverquill, common law spouse of many years - Arthur (Cachene) Kahkintowquat. She has joined her uncles and aunts, her grandchildren and a great grandchild in the Spirit World.
Wake
4:00 p.m.
Tuesday February 7, 2023
Percy Severight Memorial Hall
Kylemore, Sk
Funeral Service
10:00 a.m.
Wednesday February 8, 2023
Percy Severight Memorial Hall
Kylemore, Sk
Burial
Anglican Church
Fishing Lake First Nation, SK
Pallbearers
Family and Friends
Feast to follow
Messages of sympathy & caring may be left for the family at www.narfasons.com
Read More
Events