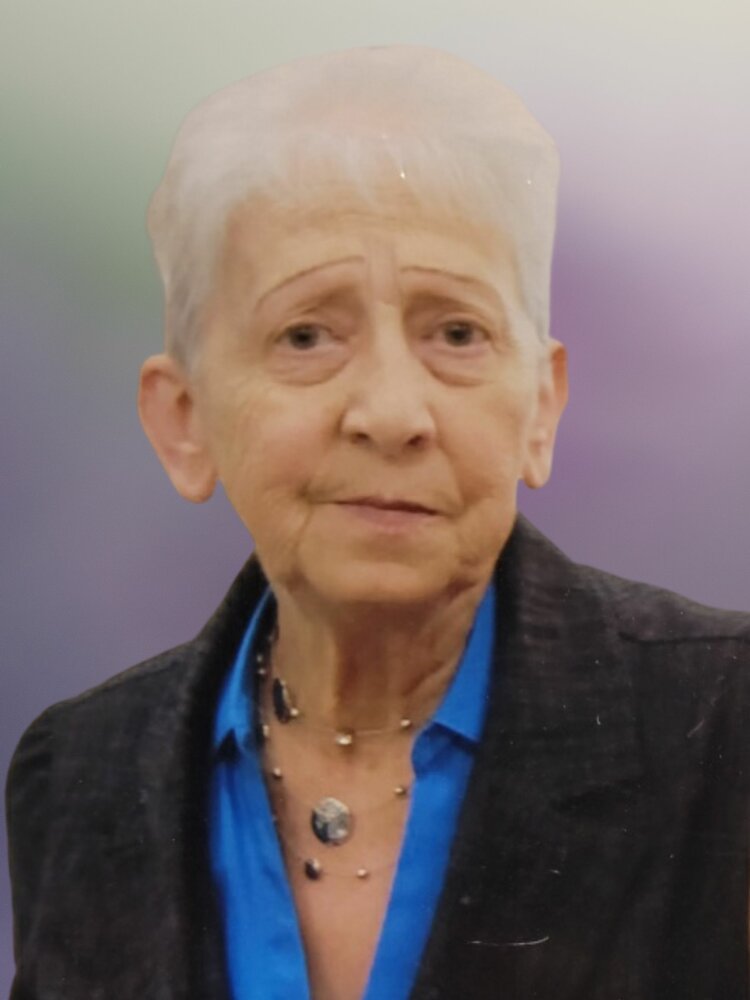 Obituary
In Loving Memory
Carrie Bertha Findlay
January 23, 1943 - February 9, 2023
It is with deepest sorrow that we announce the death of Carrie Bertha Findlay, who passed away February 9, 2023, at the age of 80. Carrie was born on January 23, 1943 to Clarence & Jean Carlson in Canora, SK. She grew up on the farm north of Invermay attending Croydon School. She had 5 siblings: 3 sisters, Myrtle, Connie, and Debbie, and two brothers, Jim and Albert.
Carrie married Donald Findlay on November 3, 1961 in Wadena, SK. Donald worked in construction for grain elevators his entire life and Carrie raised their family. When the children were older, she worked in the service industry, primarily waitressing. Donald & Carrie had 5 children: 3 girls - Janette, Diana, and Pamela, and 2 boys - Daniel and Robert.
Carrie's hobbies included: reading, crossword puzzles, jigsaw puzzles and watching curling and Blue Jays games on TV. She also liked to play bingo.
Don & Carrie lived in several towns early in their marriage, which eventually brought them to settled back in the Invermay area where they raised their family and where the children attended school. In later years, Carrie lived in Cold Lake, Regina, Canora, eventually purchasing her grandmother/mother's home in Invermay, where she lived until her passing. Carrie was stubborn, which is a trait shared by some of her siblings and has been passed down to her children and grandchildren. We have all gotten "The Look", which said it all. Carrie's baking was second to none, especially her famous buns and doughnuts. Carrie was happiest when she was at home, especially when her grandchildren came to visit. The visits were spent with them partaking in her favourite hobbies and baking together. Carrie will be missed by her family and friends.
Carrie is survived by her 5 children: Janette(Anthony) Kaminski of Sylvan Lake, AB, Daniel(Colleen) Findlay of Saskatoon, SK, DianaFindlay of Yorkton, SK, RobertFindlay of Duncan, BC, and Pamela(Darcey) Leniuk of Cold Lake, AB; Grandchildren Aeryk Kaminiski of Fort McMurray, AB and children - Eva & Caleigh; Evan Kaminski of Delisle, SK and children - Skylar, Jakob & Kaleb; Brittany (James) Hobson of Calgary, AB and son Huntley; Raven (Brett) Hodson of Edmonton, AB and children: Cody & Piper; Madison (Jeremy) Vogel of Saskatoon, SK; Danielle Findlay of Edmonton, AB; Carissa (Kandace) Rioch of Preecville, SK; Chelsea Rioch of Invermay, SK and children: Caidence & Lincoln; Kody (Brooke) Irwin of Yorkton, SK; Amber Irwin of Yorkton, SK; Haley Irwin of Yorkton, SK; Stephanie (Jordan) Irwin of Kelvington, SK; Caylee Irwin of Yorkton, SK; Neha Khatana of Duncan, BC; Maya Khatana of Duncan, BC; Xander Leniuk of Edmonton, AB; and Lexi Leniuk of Cold Lake, AB; her sibilings - Jim (Christine) Carlson, Myrtle (Edwin) Bilokraly, Connie (Allan) Taylor, Debbie (Chris) Taylor as well as many nieces and nephews and extended family.
Carrie was predeceased by her: parents Clarence & Jean Carlson; husband Donald Findlay; brother & sister-in-law Albert & Celia Carlson; and nephew Albert (Bert) Carlson.
Memorial Service
11:00 a.m.
Saturday February 18, 2023
Chapel of Narfason's
Narfason's Funeral Chapel & Crematorium
Donations in memory of Carrie
may be made to the
Diabetes Society
3530 Millar Ave #510
Saskatoon, SK
S7P 0B6
For those wishing to send cards of caring & sympathy
may send them to the
Findlay Family
P.O. Box 172
Invermay, SK
S0A 1M0
Those we love can never be more than a thought away,
for as long as there's a memory,
they live in our hearts to stay.
We are Honoured to be Caring for Carrie Bertha Findlay
Messages of sympathy & caring may be left for the family at www.narfasons.com
Read More
Events
Saturday, February 18, 2023
11:00 am
Chapel of Narfason's- Narfason's Funeral Chapel & Crematorium
102 First St NW
Wadena, Saskatchewan, Canada
Memorial Service of Carrie Bertha Findlay

Get Directions