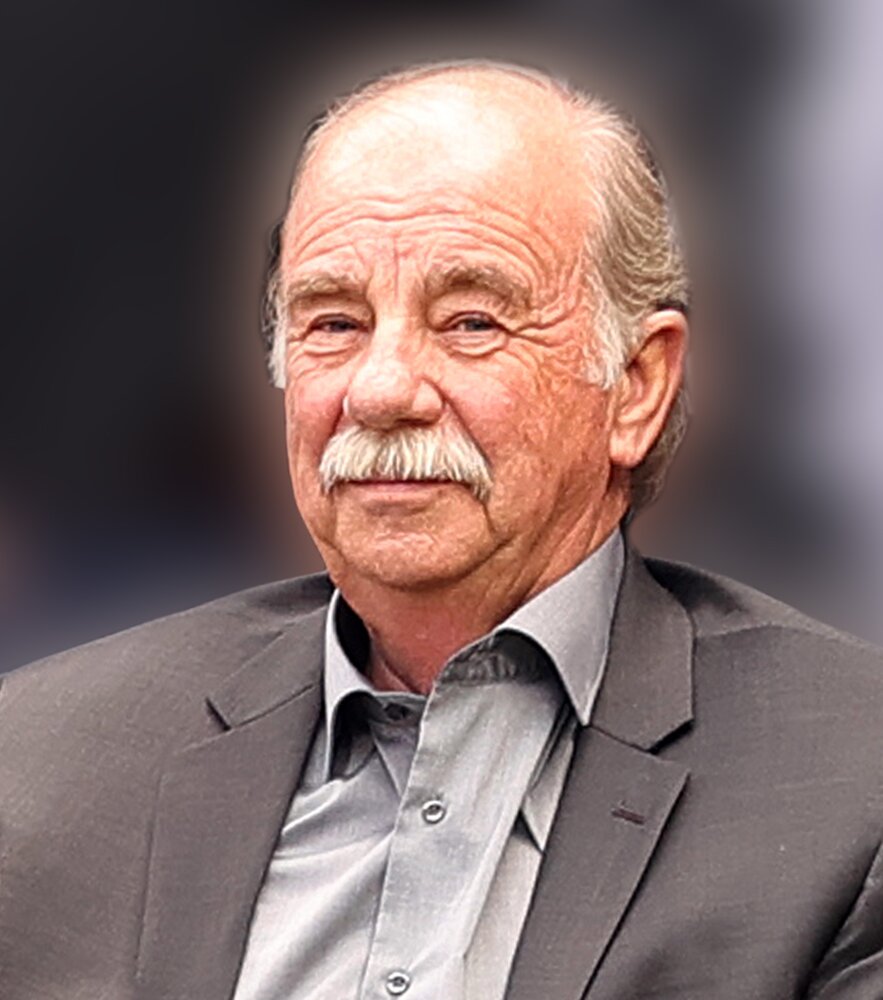 Obituary
In Loving Memory of Wayne Nahorniak
It is with heavy hearts that we announce the passing of Wayne Michael Nahorniak on April 3, 2023 at the age of 73, surrounded by his loved ones. Wayne was not only a family man, but also a man of great dignity and privacy.
Wayne is survived by: wife Elisabeth Nahorniak; daughter Jody (Kevin) Pipko – children: Halle, Gemma and Ruby; son Kevin (Cari) Nahorniak – children: Logan, Blaze, Brooklyn and Ryan; daughter Rena (Mike) Rostotski – children: Jada and Georgia. Siblings Larry (Shelvey) Nahorniak and Judy (Zian) Nowosad along with a list of cousins, nieces, nephews, long-time great friends and neighbours.
Wayne was predeceased by his parents Michael (Mike) and Rose Nahorniak, and infant son Jonathan Nahorniak.
Wayne was born to Mike and Rose Nahorniak on December 21, 1949 in Saskatoon, Saskatchewan. He and his siblings were raised on farms in Vonda, and Quill Lake, Saskatchewan. From a young age, he developed a deep love for the land and farming. Growing up on a farm left an indelible mark on Wayne, shaping his values, sense of community, and work ethic. He developed lifelong friendships full of memorable and mischievous adventures over the years.
Wayne began his post-secondary education at the University of Saskatchewan in Saskatoon in the field of Accounting before moving to Summerland, BC. Through a mutual friend, Wayne was introduced to Lis and they were married in October 1972.
In the early 70's, Wayne transferred to Saskatoon, Saskatchewan with Revenue Canada to be closer to the family farm in Quill Lake, Saskatchewan. Approximately 10 years later, with their 3 children, Wayne and Lis moved to Quill Lake, Saskatchewan where they eventually built a new home on the Nahorniak Farm. Over the course of the next decade, Wayne worked tirelessly on his farm, dedicating long hours to cultivating crops while working with Kelvington Farm Equipment (John Deere Dealership) and the Farm Land Security Board. His hard work and dedication paid off, and he was widely respected in the farming community for his expertise and knowledge. He also held leadership positions on the Board of the Quill Lake Credit Union and Quill Plains Regional Health District.
Prior to settling in Regina, Saskatchewan, Wayne and Lis spent much of their time in their winter home in Maricopa, Arizona. They enjoyed sharing this private oasis with their children, grandchildren, extended family and close friends.
Despite his reserved nature, Wayne enjoyed spending time with his close friends, whom he cherished dearly. He was a man who valued loyalty and friendship, and his friends were a constant source of support and laughter. Above all, Wayne was immensely proud of his children and grandchildren. He loved to hear about their accomplishments and was always there to offer guidance and support whenever they needed it. His unwavering love and devotion to his family were a constant reminder of his kind and humble spirit.
With the help of his wife Lis and the Palliative Care Team, his wishes were fulfilled by being able to remain in the comfort of his own custom-designed, award winning new Gilroy home. Wayne will be deeply missed by all who knew him. His legacy will live on through his children, grandchildren, and the countless lives he touched throughout his life.
Wayne's family would like to thank the SHA Regina Palliative Care Team, Lorne Drugs Pharmacy, and Thrive Naturopathic Clinic for their compassion and care.We would also like to express our gratitude to 13th Avenue Food & Coffee House in Regina, Saskatchewan for their generosity and support. Donations in Wayne's memory may be made to: Quill Lake Cemetery - Perpetual Care or Quill Lake Community Hall.
Funeral Mass
10:00 a.m.
Tuesday, April 11, 2023
Sacred Heart of Jesus Parish
Watson, SK
Reception following Mass will be held at the Quill Lake Community Hall
Donations in memory of Wayne may be made to:
Quill Lake Cemetery - Perpetual Care
P.O. Box 596
Quill Lake, SK
S0A 3E0
or
Quill Lake Community Hall
P.O. Box 384
Quill Lake, SK
S0A 3E0
We are Honoured to be Caring for Wayne Nahorniak
Read More
Events
Tuesday, April 11, 2023
10:00 am
Sacred Heart of Jesus Parish
.
Watson , Saskatchewan, Canada

Get Directions