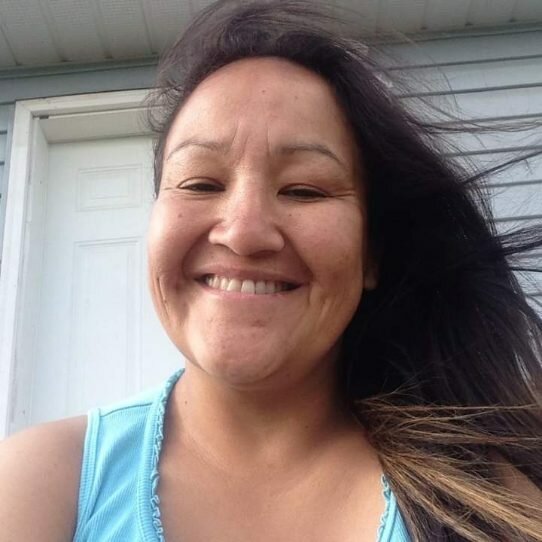 Obituary
In loving memory of Verna Slippery
Verna Lee Slippery passed on Sunday April 2nd, 2023. She is predeceased by: her daughter Courtney Brooke Angel Slippery; maternal grandparents - Mushum Jim Roper and Kokum Jessie Slippery; her Mother Irene Manitopyes (nee: Slippery); her Father Clifford Nippi; her Paternal grandparents Maggie Lynx and Jack Nippi.
Verna is survived by and will be missed by: Her Loving husband, Eugene Lee Peequaquat of 35+ years and her six loving Children: Jared Slippery, Kyle Slippery, Byron (Taz) Slippery, Eugene Brett Slippery, Diamond Slippery, and Hayley Slippery; her two aunts: Harriet Lynx, and Betty (Elizabeth) Nippi; her siblings Stuart Slippery, Clarence Slippery, Yvonne Slippery, Vera Slippery-Desjarlais (Travis), Curtis Slippery (Ramona); her grandchildren Ryder Wolf, Shaylyn Wolf, Sherray Wolf, Noah Stoney, Allison Thomas-Slippery, Darian Thomas-Slippery, and Jade Thomas-Slippery.
Wake
4:00 p.m.
Tuesday, April 4, 2023
Yellow Quill Band Hall
Yellow Quill First Nation, Saskatchewan
Funeral
11:00 a.m.
Wednesday, April 5, 2023
Yellow Quill Band Hall
Yellow Quill First Nation, Saskatchewan
Read More
Events
Tuesday, April 4, 2023
4:00 pm - 11:00 am
Yellow Quill First Nations Band Hall
Yellow Quill
Yellow Quill, Saskatchewan, Canada
WAKE
Tuesday, April 4, 2023
4:00 pm
Yellow Quill First Nations Band Hall
Yellow Quill
Yellow Quill, Saskatchewan, Canada
Wednesday, April 5, 2023
11:00 am - 12:00 pm
Yellow Quill First Nations Band Hall
Yellow Quill
Yellow Quill, Saskatchewan, Canada
FUNERAL
Wednesday, April 5, 2023
11:00 am
Yellow Quill First Nations Band Hall
Yellow Quill
Yellow Quill, Saskatchewan, Canada
YELLOWQUILL PEEQUAQUAT FAMILY CEMETERY
YELLOWQUILL
YELLOWQUILL, Saskatchewan, Canada
INTERMENT