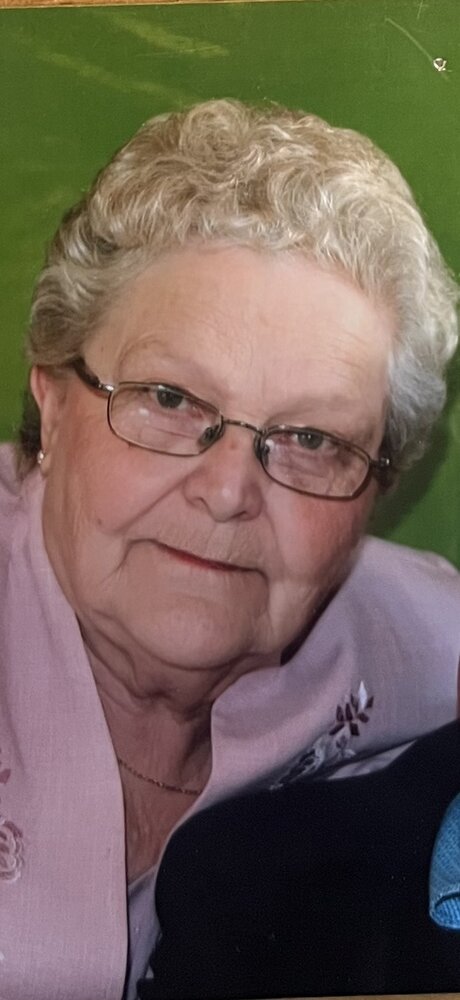 Obituary
In Loving Memory of Marlene Benz
Marlene Fay was born May 29, 1939 to Anne and Carl Norum. She went to school in Byng. After school she worked as a mother's helper in Pleasantdale, SK before starting her nursing training in Spalding. Her nursing training was interrupted when she met the love of her life at a dance in Naicam. Marlene and Bill were married in Dalton on Sept 27, 1957. Marlene started out married life on the Benz farm, living in a grainery, that she turned into their first home - it was truly a tiny house. Marlene was overjoyed to welcome the 1st of her 4 children, Daryl William to her tiny home even though it made things crowded. Marlene & Bill moved several times in the early years of their marriage from the farm in Dalton, SK to Flin Flon, MB and then on to Kitimat. In Kitimat, Marlene and Bill welcomed the rest of their children, Steven Mark, Eric Lee, and Denise Fay. Although Marlene was a busy mother and wife in Kitimat she still found time to become friends with many portugese ladies in the neighborhood, although she needed Eric to translate for her.
Marlene and Bill moved back to Naicam. Marlene enjoyed being surrounded by family and friends once again. Marlene and Bill moved several times over the next few years from Naicam to McKague to Invermay and back to Naicam. In 1969, Marlene and Bill opened their own business, a drive-through restaurant. Marlene was the creative person who named many of the food items after her children. Marlene worked long hours in the restaurant but enjoyed the constant contact with customers. She managed to balance work and family time during this period. Over the years the family grew as well. Marlene welcomed each new addition with open arms and a happy heart. As the grandchildren arrived, Marlene was in her element. She was very proud of being the first person to make each of her grand babies laugh out loud for the first time.
In 1981, Marlene and Bill sold the restaurant. Marlene started working at the Spalding hospital first as a cook, then as a cleaning lady, and finally a nurses aide. She loved her job as a nurses aide even though it had its trying times. In 1983, Marlene and Bill moved to Meadow Lake. Marlene was able to quickly find work as a nurses aide at the hospital there. Marlene was adored by staff and patients alike and was sorely missed when a back injury caused her to go on long term disability.
After retiring Marlene and Bill moved back to Naicam, they then moved to Melfort and to Humboldt and back to Naicam before finally moving to the Bethany nursing home in Middle Lake. Marlene passed away peacefully on April 16, 2023.
Marlene was predeceased by her: husband (William); parents (Carl and Anne) stepfather George Smith; grandsons Ivan Benz and Nathan Thompson; great grandsons Chase Benz and Nixon Benz; two brothers and sisters in law - Leonard and Lillian Norum, Melvin and Jean Norum; two sisters and brothers in law - Leona and Boyden Smith and Beatrice and Bill Smith; brother in law Lloyd Craig; parents in law Faye and Walter Turkenburg and Marvel and Ralph Borchardt as well as many nieces and nephews and extended family.
Funeral Service
10:00 a.m.
Friday, April 21, 2023
Five Oaks Shared Ministry
303 4 Ave
Naicam, SK
For those wishing to send cards
of caring & sympathy
may send them to
The Benz Family
P.O. Box 156
Muenster, SK S0K 2Y0
Donations in Memory of Marlene
may be made to
A Charity of Ones Choice
Read More
Events
Friday, April 21, 2023
10:00 am - 11:00 am
5 Oaks Shared Ministry
303 4th Ave N
Naicam, Saskatchewan, Canada
Funeral Service

Get Directions