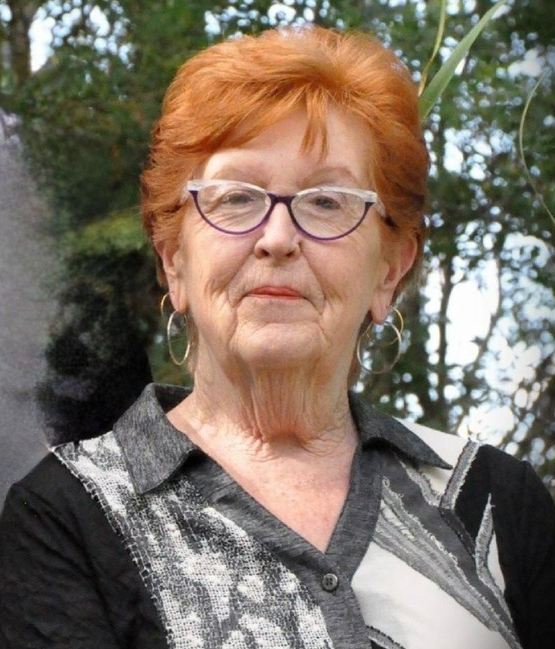 Obituary
In Loving Memory
Sherron Dianne Scott
1947 - 2023
Sherron Scott (Buckingham) was born Feb.5th/1947 to Hellen + Allan Buckingham. She was
the big sister to Lynne + Blair. Throughout her childhood the family moved to numerous
places due to the nature of her dads job. Foam Lake became the final move for Sherron, as
this is where she met her husband Carl Scott. They were married Sept.17th/1966 and
decided that Foam Lake was a good place to build a life and family. Being a wife and mother
of 3 is something Sherron did whole heartedly, always showing great devotion and
compassion.
Many people knew Sherron as the friendly, helpful, smiling face behind the front desk of the
doctors office. Her career began with working at the dentist office, eventually transitioning
into medical office assistant, working alongside Dr. Bia and Dr. Beeharry for 40+ yrs.
Some of the many things in life Sherron enjoyed were; large family meals on holidays with
her children, 10 grandchildren and 3 great grandchildren; gardening; knitting toques and
mitts for the grandkids; early morning coffee with her husband while watching the birds out
their living room window; watching curling and Blue Jays baseball; and her daily phone calls
with her best friend and sister Lynne Polonich.
Her passion in life was quilting. She always looked so forward to the quilting classes and
windups. You could always find her working on a sewing project, completing it with great
perfection! Even if that meant tearing it apart and redoing it numerous times to get it just
right!
A wife, a mother, a grandma too, this is the legacy we got from you.
You taught us love and how to fight, you gave us strength, you gave us might.
A stronger person would be hard to find, and in your heart you were always kind.
You fought for us all in one way or another, not just as a wife, not just as a mother.
For all of us you gave your best, now the time has come for you to rest.
So go in peace, you've earned your sleep, your love in our hearts,
We'll eternally keep.
(Author Unknown)
Sherron passed away May.2/2023 and is survived by; her husband of 57yrs Carl Scott,
Son Pat Scott (Hanna, Garret, Ivy), Daughters Michelle Scott (Keagan, Josie (Saige), Trissa)
Jodie + Cory Sawchuk (Jesse, Sarah (Axel, Oaklynn), Tristen, Dawson.
No Service will be held at this time
Donations in memory of Sherron
may be made to
The Foam Lake Quilt Group
P.O. Box 985
Foam Lake, SK
S0A 1A0
Those so wishing to send cards of caring & sympathy
may send them to:
The Scott Family
P.O. Box 268
Foam Lake,
SK S0A 1A0
We are Honoured to be Caring for Sherron Scott
Messages of sympathy & caring may be left for the family at www.narfasons.com
Read More
Events