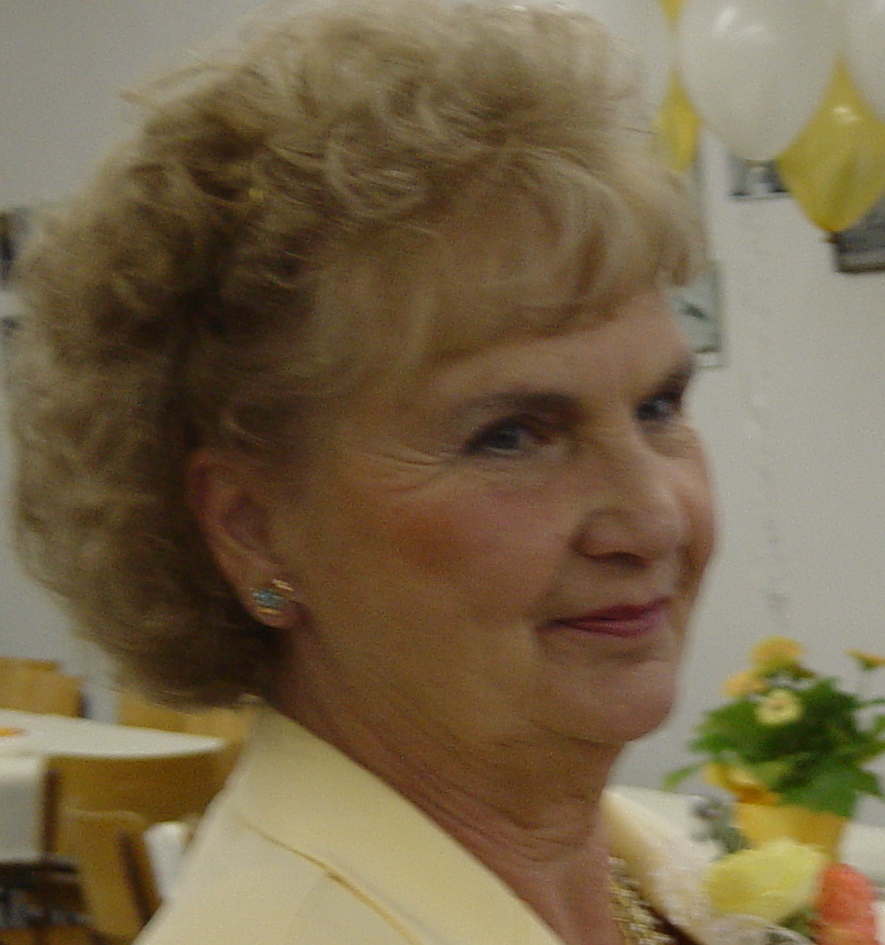 Obituary
In Loving Memory of Myrtle Wagner
Roseline Daisy Myrtle Wagner (nee Prouse) passed away at her home in Kelvington on May 18, 2023. Myrtle was born on Dec 10, 1933 in the RM of Antelope Park to Oliver and Ruth Prouse. Myrtle was the sixth of twelve children. After attending Hill Peak school, she moved into town and worked in the Novelty Shop and Kelvington Telephone office.
On Sept 22,1953 Myrtle married Florian Wagner. Throughout their marriage they moved many times and lived in many interesting places. Eventually, they moved back to Kelvington to farm. While the kids were growing up, they spent a lot of time with Myrtle's sisters and brothers and their families. The kid's birthday parties, picnics and family get togethers included dozens of cousins. Myrtle loved spending time at Greenwater and Fishing Lake.
Myrtle was an ambitious lady, always finding something to do. She started her own retail shoe business, and taught art classes in the community college program. She attended art school at Fort Qu'Apple and Emma Lake. She loved sewing, making several quilts for her family through the years. Another passion of Myrtle's was interior decorating. Myrtle and Florian would buy old houses, fix them up and with her finishing touches they looked like a picture in a magazine. She loved spending time outdoors. She looked forward to spring and gardening season and seeing her flowers blooming in the yard. She loved sitting around the campfire on a beautiful Saskatchewan summer evening. Florian and Myrtle also loved traveling, especially in their motorhome. Over the years they traveled to Mexico, Hawaii, Arizona and BC, among other places. They made many trips to see their grandchildren.
The family is so thankful that Myrtle was able to enjoy her final spring season on this earth watching birds and enjoying the flowers from her picture window in her own home. She even got outside to sit in the sunshine several times. This made her happy.
Myrtle is survived by her two children; Ricky (Monique), Bonnyville AB, grandchildren, Rochelle (Will) Ottawa, Daniel (Maria) Bonnyville AB, Ali (Soun) Ottawa and great grandchildren Thomas, Theo, Leo and Ophelia; Wendy Falls (Rick) Chilliwack BC, grandchildren Kane, Surrey BC, Dexter, Surrey BC, Coral (Hennessey) Langley BC, Rory (Simon) Chilliwack BC; great grandchildren Luka, Greyson and Ben; daughter-in-law Anne, Hanley Sk, grandchildren, Dana (Kelly) Saskatoon, Michael (Tyla) Calgary, Heidi (Josh) Saskatoon, Carly (Preston) Lloydminster; great grandchildren Grace, Sophie, Felix, Griffin, Harper, Ella and Liam; her companion Louis Romanus; sisters, Violet Robinson, Gladys Hendren, Ruth Gwilliam, Dorothy Minor, Edna Wagner, Isabelle (Morris) McClement, Nadine (Dale) Swindells; sister-in-law Connie Prouse and brother Russel (Lorraine Prouse) as well as numerous nieces and nephews.
She was predeceased by her beloved husband Florian; son Duane; brother Oliver Prouse; sisters Beatrice Keys and Connie Gustus.
A Private Family Service was held on May 24, 2023.
For those wishing to send cards of caring & sympathy
may send them to
The Wagner Family
P.O. Box 734
Kelvington, SK S0A 1W0
Donations in memory of Mrytle
may be made to
The Kelvington Food Bank
P.O. Box 807
Kelvington, SK S0A 1W0
Read More
Events