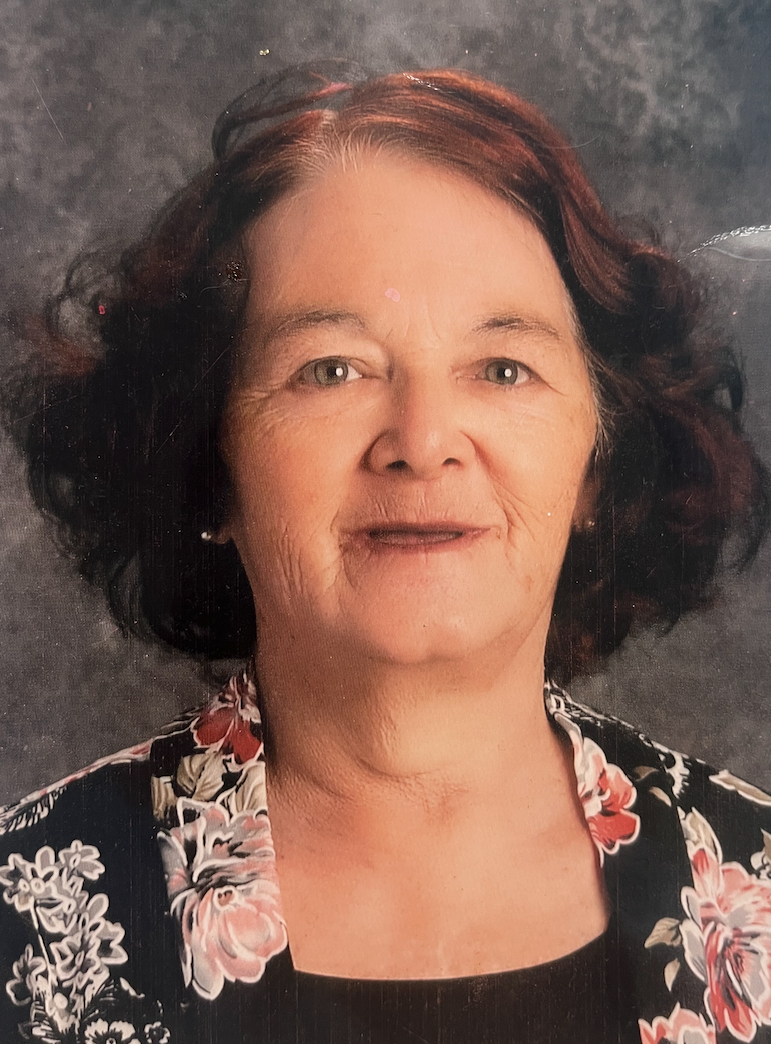 Obituary
In Loving Memory of Debra Baird
Debra passed away unexpectedly on June 3, 2023.
Debra, or as many would call her Deb, Debbie, or Ma was born in Clinton, Ontario on February 25, 1957, to parents George and Olive Baird. She spent the first few years of her life in Clinton, Ontario and then made the move to Riverhurst, Saskatchewan. Deb was the eldest of three children. As a child, she loved to play kick the can, hide and seek with the neighbourhood friends, she was involved with the local dance club, and girl guides. She was an above average student throughout her school years and graduated from the Central Butte High School at the top of her class. She cherished those memories of her youth and would often bring them up during conversation with friends. In 1976, Deb met her love, Paul, at Crawford Foods (now Sofina Foods) where they worked together for many years. Deb and Paul settled in Wynyard in 1980 after the birth of their eldest son Jason. They lived in town until 1982 where they then moved to Daystar and started to build the rest of their family. For those who knew Deb, you knew the love she had for children, especially her grandbabies, something that she had even as she was growing up. Rarely was there ever a time she would say no when it came to her grandbabies. Deb worked at the Daycare and Headstart in Daystar and was actively involved in the community she called home. During her career, she completed numerous courses but was most proud of completing the Early Childhood Education Program through Sask Polyechnic in 2018. Deb retired in 2021, but even after her official retirement she never quit caring for children, whether it was assisting at the Daycare part time or helping raise her youngest grandbabies, Adonis and Baby Avory. No dirty diaper or toddler tantrum could phase Deb! She will be missed by all those who knew her.
Deb leaves behind her loving partner of 46 years Paul; sons: Jason (Kristalee), Michael (Danielle/Miranda), Christopher (Maggie/Kimberly), Joseph (Merissa), daughter Tara (Colin), brother Bill (Evan, Lauren) sister Ruby (Darrell, Ryley, Ali), 15 grandbabies: Aliqi, Ernestine, Riley, Kaylis, Aliqa, Mikayla, Addison, Kashton, Makya, Brielle, Benjamin, Broden, Kaez, Adonis, and baby Avory; along with many sister in-laws, brother in-laws, nieces, nephews, and close friends. Deb was predeceased by her parents George (2001) and Olive (2010) Baird.
Viewing
10:00 A.M. - 2:00 P.M.
Thursday, June 8, 2023
Day Star Community Hall
Day Star First Nation, SK
Funeral Service
2:00 P.M.
Thursday, June 8, 2023
Day Star Community Hall
Day Star First Nation, SK
The family invites to you to attend a meal at the Community Hall following the burial.
For those wishing to send
cards of caring & sympathy
may do so to
The Family of Debra Baird
P.O. Box 1183
Wynyard, SK S0A 4T0
Donations in Memory of Debra Baird
may be made to
Saskatchewan Heart & Stroke Foundation
1738 Quebec Ave
Saskatoon, SK S7K 1V9
Read More
Events