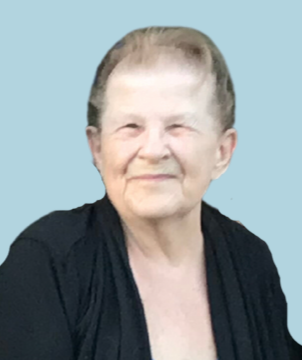 Obituary
In Loving Memory of Irene Sookeroff
Irene Annette Sookeroff was born December 31, 1943 to Mike and Molly Sookochoff. Irene grew up bouncing from Rosebud to the town of Wadena then North of Wadena where her parents started a gas station and restaurant. She dedicated a lot of her childhood and teen age years to working at the restaurant her parents owned "Mike's on the highway" with having this experience in the restaurant business her mother taught her so many great cooking techniques she could cater a gathering with her eyes closed and her shishliki and other meals will never be able to be duplicated. Irene met Lorne at the restaurant where he asked her to a dance at Rosebud one evening and against her brothers wishes they started dating. They married on July 5th/1962. Irene then moved to farm north of Watson with Lorne, where she resided till her passing. Lorne and Irene had five children Corrie, Michael, Larry, Marc, and Shari.
Irene was a farmer's wife that had her mother's gardening talents. Her garden was always so lush and could be admired from the highway by passer byers.
They had a mixed farming operation with cattle and grain with Lorne's brother Johnnie.
Irene also had a catering business with a couple friends for as few years.
She raised chickens that she called her girls, she would go out to talk to the girls whenever she needed peace. And you can imagine that with five children she needed peace. .
When Irene wasn't busy on the farm she was found in town at the rink with the boys either watching hockey, working the rink booth or watching Shari's figure skating. As well as driving Corrie and Mike to different places for 4-H.
She made the best softball coach ever!! Her purse had everything, you could even find a hammer to nail bases into the ground.
Irene and Lorne would load the kids up and head to Lawrence and Irene Sokochoff's for a long day of fishing visiting and drinking when it was too windy there always had to be a crop checking Sunday with Lawrence .
The four of them would leave the children at the beach so they could have alone time. The memories we have left are priceless
Over the years the kids grew up and started bringing home their own kids, Irene loved all her grand kids equally. Spoiled each of them in her own ways, from always having treats or teddy bears to cuddles and cry session as well as 2a.m. perogies servings.
Nurse Irene always had her bandages and salves ready for whatever walked through her door two legs or four.
Numerous evenings were spent playing cards with friends, the competition between Anne and Donna Wachniack and her and Larry was real!
After Lorne passed away Irene went back to school to become a C.C.A. She loved her job as a home care worker till her heart attack in 2006. Her health deteriorated slowly but she tried to be in her garden and flowers beds as much as she could, she always stayed out to guide her children, and they knew when they were planting the potato row crooked. Look out if you accidently pulled a plant instead of a weed.
As the grand kids got older she did try to be at the events as much as possible. Birthday parties were her favorite along with skating carnivals.
Her family was her life line.
Memorial Service
2:00 P.M.
Wednesday, June 14, 2023
Watson Civic Center
Watson, SK
For those wishing to send cards
of caring & sympathy
may send them to
The Family of Irene Sookeroff
P.O. Box 545
Watson, SK S0K 4V0
Donations in Memory of Irene
may be made to
Heart & Stroke Foundation
2300 Yonge St. Suite 1200
P.O. Box 2414
Toronto, ON M4P 1E4
Or
Humboldt SPCA
P.O. Box 3942
Humboldt, SK S0K 2A0
Read More
Events
Wednesday, June 14, 2023
2:00 pm
Watson Civic Center
300 Main St
Watson, Saskatchewan, Canada

Get Directions