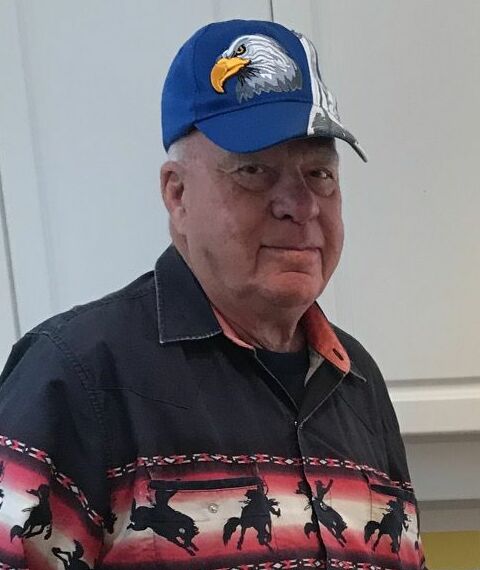 Obituary
In Loving Memory of Warner Shrader
Warner Shrader was born on August 25,1937 at the home farm north of Foam Lake to Randolph and Elsa (Holstrom) Shrader. Warner was the second child having an older brother Gerald and younger sisters Carol and Lorraine.

Warner attended Hamstead School up to grade 8 and then went off thrashing in the area before heading to jobs in BC at Radium Hot Springs, Golden and Clearwater in the lumber mills. Upon return to Saskatchewan he then was employed at a drilling rig at Weyburn and at the Dept. of Highways in Weyburn and later Yorkton.
In the summer of 1960 Warner met the love of his life Alice (Hanson) at a gathering at a cafe in Foam Lake. They married on April 6, 1962. After starting their married life in Yorkton they bought the Holmstrom family farm and began their family of 3 boys.
The farm was a busy place having cattle at first then on to sheep and finishing with a large lamb feed lot. They had between 7000-10000 lambs at one time and ran the feedlot for over 50 years. Warner had grain crops to feed the animals farming alongside his son Curtis.
In 2005 they made a move into Foam Lake to "semi-retire" but anyone that knows Warner knew he never really retired and was even on the tractor harrowing up until 2 weeks ago. He was a main combine driver in last fall's harvest as well. He was a work-a -holic but also made time to chat, usually about the weather, farming or horses.
Warner's true passion in life was his love of horses and chuckwagon racing. He raced with the EPCCA for over 40 years making many friends and cherished memories. He always had a smile on his face and pride in his heart when he reminisced about his racing days. He raced until the age of 79 with his last race being in Nipawin, Sask. Warner's biggest fans in the stands were often his grandkids who they would have along on the race circuit. He loved spending time with each and every grandchild when he could.
Warner loved to play cards and bridge becoming very popular at the Foam Lake Seniors and in Red Deer as a great partner at the card table.
He always spoke of his 3 boys Curtis, Brad and Terry with pride and of course put them to work in NO time when they were around. Many life lessons were taught and he instilled the hard work ethic in each of them.
Alice and Warner enjoyed old time and pattern dancing as well as socializing and card playing in the area. Travel was enjoyed especially trips to Quebec, BC , Alaska and down to Arizona to enjoy the sun at their park trailer.
Warner and Alice were looking forward to the next chapter in retirement with a move to Red Deer. Card games, senior gatherings, family time and the Ponoka Rodeo were on the horizon. Sadly he will be greatly missed in this next chapter.
Warner's family are heartbroken at his unexpected tragic passing that occurred on June 14, 2023, due to a motor vehicle accident.
Warner is predeceased by his parents Randolph and Elsa, brother Gerald, sister Lorraine Kerr. His in-laws Geneva and Raymond Hanson and sister in law Phyllis Kern, brothers-in-laws Rolly Kern and Lloyd Scramstad.

He is survived by: his wife Alice; sons - Curtis (Donna), Bradley (Carla) and Terry (Holly); sister Carol (Grant) Sinclair; sisters-in-law - Elsie Wall and Dianne Scramstad; brother-in-law Don (Cindy) Hanson; Grandchildren – Christopher Shrader, Brandon (Brittany) Shrader, Brittany Shrader, Amber and Michael Shrader, Shayla Amos, Zach Shrader, Kimberlee (Sheldon) Markusson, Dustin Chasky and Cody (Aubrey) Chasky as well as Great Grandchildren - Natasha, CJ, Ava, Jamie, Walker, Sianne, Ethan, Maisy and Atli; his cousin Don (Charlotte) Shrader and numerous nieces and nephews and his last 2 beloved horses Ginger and Pat.

Warner has touched the hearts and lives of many and will be greatly missed by us all. He was a pillar in our family who we loved dearly.
The family of Warner would like to sincerely THANK everyone for their kindness, love and generosity during this very difficult time.
A private family Celebration of Life was held on Tuesday June 20, 2023 at the Foam Lake Cemetery, Foam Lake, Saskatchewan. A special goodbye was made with his horses in the pasture. Rest in Peace dear Warner.
As Per Warner's Wishes,
No Funeral Service Will Be Held
Those wishing to send cards
of caring & sympathy
may send them to
The Shrader Family
P.O. Box 940
Foam Lake, SK
S0A 1A0
Donations in memory of Warner
may be made to
Foam Lake Seniors Center
P.O. Box 158
Foam Lake, SK
S0A 1A0
Read More
Events