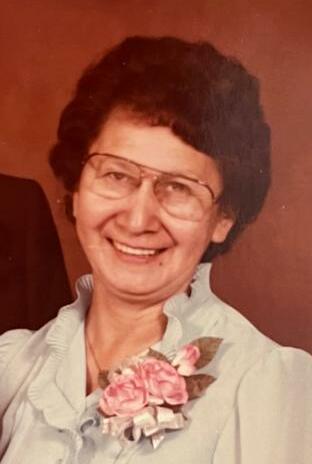 Obituary
In Loving Memory of Beatrice Kinequon
February 14, 1929 – June 24, 2023
It is with great sadness that we announce the passing of our mother, Beatrice Kinequon. She left peacefully in the morning of June 24, 2023 with family by her side.
Beatrice was predeceased by: her parents William & Christina Buffalo; siblings Sidney Buffalo, Irvin (& Doris) Buffalo, and Florence (& Charlie) Bigknife; husband Morris Kinequon; sons Cameron Kinequon, Verne Kinequon, Walter Kinequon and Darwin Kinequon; granddaughter Raven Kinequon; great-grandson Colton Kinequon.
Beatrice leaves to mourn her: sons - Lloyd Kinequon (Rhonda), Delbert Kinequon (Sheila), Derek Kinequon, Dennis Kinequon, Tim Kinequon, and Leon Kinequon (Pam); daughters - Lorretta Buffalo (Clay) and Lorraine Demarais (Richard); sister-in-law Monica Buffalo; daughters-in-law Sonia Kinequon and Maureen Esperance-Kinequon; many grandchildren & great grandchildren; as well as numerous nieces,, nephews and friends.
Beatrice believed in the Lord Jesus Christ and raised her family with the values from the Gospel. She worked hard all her life and when she retired, she raised her granddaughter Raven, and then her great-granddaughter Kaily "Molly" Cachene. She was a superb cook and continued to provide lunches for all her family up until the day she went into the hospital.
The family thanks the staff at the Wynyard Hospital and Silver Heights Special Care Home for the care given to our mother.
Special thanks to Narfason's Funeral Chapel for the funeral arrangements.
Wake
4:00 p.m.
Tuesday, June 27, 2023
Day Star Community Hall
Day Star First Nation, SK
Funeral Service
11:00 a.m.
Wednesday, June 28, 2023
Day Star Community Hall
Day Star First Nation, SK
For those wishing to send
cards of caring & sympathy
may do so to
The Family of Beatrice Kinequon
P.O. Box 261
Punnichy, S0A 3C0
Read More
Events
Tuesday, June 27, 2023
4:00 pm - 11:00 am
Day Star First Nation Community Centre/Gym
Day Star First Nation Community Centre/Gym
Day Star, Saskatchewan, Canada
WAKE
Wednesday, June 28, 2023
11:00 am - 12:00 pm
Day Star First Nation Community Centre/Gym
Day Star First Nation Community Centre/Gym
Day Star, Saskatchewan, Canada
FUNERAL
KINEQUON CEMETERY
DAYSTAR FIRST NATION
DAYSTAR FIRST NATION, Saskatchewan, Canada
INTERMENT