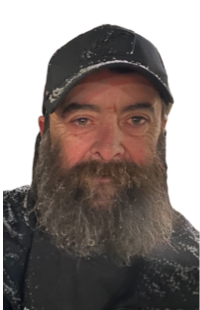 Obituary
Celebrating The Life Of Cameron Fey
Cameron Robin Fey, born September 30th, 1971 in Yorkton Saskatchewan to the late Fred and Dolly Fey, he passed away in Yorkton Regional Health Centre on June 23rd, 2023, with his family at his side.
Cam was the second youngest of seven children. He grew up in Yorkton, Sk and attended Dr. Brass School from kindergarten to grade 8. He then attended Yorkton Regional High School from grade 8 to grade 10. Cam and Tracey (MacLean) met in the fall of 1994 and were married on September 5th, 1998 in Invermay Sk. They lived in Kindersley, Saskatoon, and finally moved to Invermay to be closer to family, where Tracey and the girls still reside. Cam worked for Ross Slater after he quit school, SI construction, Potzus Construction, R.M. Of Kindersley, Inland Aggregates, and back to Potzus Construction where he worked right up until two days prior to his passing. Back in 2011, Cameron was diagnosed with and overcame Thyroid Cancer, after enduring a number of radiation treatments and surgerys. In December of 2022, Cameron was diagnosed with a squamous carcinoma cancer in his mouth. His treatment included a number of chemo and radiation treatments. Cam fought a long and hard battle that took a lot out of him but his body wasn't able to do it anymore.
Cam was an early to bed and early to rise kind of guy. He loved hunting, fishing, working, and doing things with his girls. He even attended a couple ball games with his wife.
Cam was predeceased by his: parents Fred and Dolly; brother Bob; sister Debbie; and fathers-in-law Doug and Terry. He leaves to mourn his: wife Tracey; daughters Megan (Glenny), Natasha (Noah), and Sydney; mother in law Kathy Fatteicher; sister Sharon (Gary) Lapitsky; brother-in-law Rick Fruno; brother Curtis; sister Brenda (Darcy) Tymko; brother Daryl; brother in law Joey (Nicole) MacLean; nine nieces and nephews - Jeff (Katie) Lapitsky; Jamie (Mitch) Lysak; Katrina (Tyler) Skowronski; Robbie Fruno, Lucas and Lee Tymko; Kashton, Jakob, and Dawsyn MacLean; many great nieces, nephews, close friends and extended relatives, as well as his Potzus work family.
Viewing
11:30 a.m.
Thursday, July 6, 2023
Invermay Community Hall
Invermay, SK
Celebration of Life
2:00 p.m.
Thursday, July 6, 2023
Invermay Community Hall
Invermay, SK
For those wishing to send cards
of caring & sympathy
may send them to
The Fey Family
P.O. Box 208
Invermay, Sask
Donations in Memory of Cameron
may be made to
The Cancer Foundation of Sask
200-4545 Parliament Ave
Regina, Sask
S4W 0G3
Read More
Events
Thursday, July 6, 2023
11:30 am - 1:00 pm
Invermay Community Hall
320 4th Ave
Invermay, Saskatchewan, Canada

Get Directions
Thursday, July 6, 2023
2:00 pm
Invermay Community Hall
320 4th Ave
Invermay, Saskatchewan, Canada

Get Directions