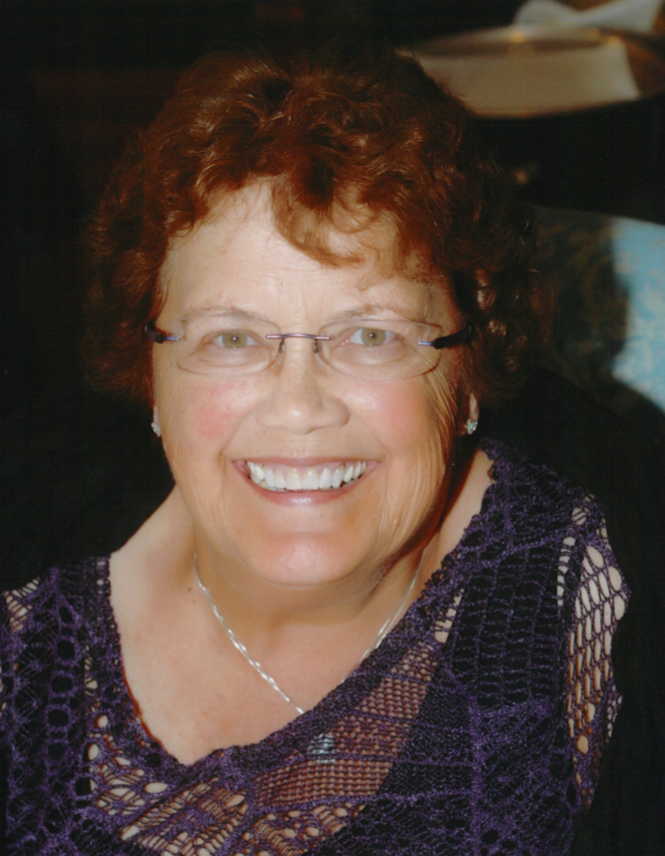 Obituary
In Loving Memory of Karen Raycroft
Karen was born on March 6, 1943 in Wynyard, SK. She was the second child to Pete and Fjola (Dalman) Peterson, and sister to Gordon and Dan. Karen was a treasured child, born into a large family of Dalman and Peterson grandparents, aunts, uncles and cousins, many who still live close by today. She was proudly Icelandic in heritage and proud of this legacy all the days of her life. Her childhood was spent with her many cousins exploring and flourishing as a curly haired farm girl under our beautiful prairie sky. Growing up, she was a serious student, working very hard academically. She was serious about other things too. Would the crops be good that year? Would there be enough rain? Was someone sad or struggling? Concern for others, was a trait that showed itself in her early years, and those values of kindness and selflessness were important her entire life. As serious as she may have been, she had a happy fun loving spirit-whose laugh and smile became legendary. Growing up, drama was a favourite pastime in her high school years and she competed throughout the province in drama festivals. After graduating high school, she went to the University of Saskatchewan to study nursing. It was not commonplace for many young women to venture off to University in this era, but it was a dream for her, and so her parents made it happen. There was never someone more born to nurse than Karen. She loved the profession and dedicated her working life to it. Many people have told us of the times she was 'their' nurse, when they experienced some of life's greatest joys –those being the birth of new babies. On the other side of the circle of life she was 'their' nurse, during the most difficult times as well. Imagine, remembering someone's words or touch from decades ago? She had that kind of a lasting effect. She attended the births of some of her nieces and nephews and considered that the honour of a lifetime. Karen was a proud Canadian. A Christian. A lifelong United Church member. A Rider Fan. A WCHS Bear fan and a long term "10-10" member. She was a volunteer on many community organizations both formal and informal, large and small. In the last number of years the Hospital Auxiliary was particularly special to Karen. She made friends easily, and cherished each and every one. Sitting in a waiting room, or standing in a line, she was so open to the people around her, whether she knew them or not. More times than we can count, we were waiting at a doorway for her to finish a conversation with someone. At the cancer clinic, over the years, she often kept her eye out for others needing something. Always a caregiver. Karen was a deeply spiritual person, who enjoyed a lifelong personal relationship with her God. She prayed often, for guidance, for strength, and mostly for others. Prayer for her, was also so much about expressing her gratitude for all the blessings she had enjoyed throughout her life. She practiced gratitude 24/7 for everything big and small.
Karen met Terry, who was a new teacher in Wynyard, while she was home from University. They married in 1964 and celebrated 59 years of marriage on June 27, 2023. They became parents to Tera (1966) and Doug (1969). She enjoyed the activities of her children and was very supportive of them achieving their goals as they grew up. She was the kind of parent who asked lots of questions, took time to know her kids friends, and cared and loved many of them, as a second mom. She was the mom who not only knew when your test was, but also what was on it and if were you prepared. Karen was a softy, not a disciplinarian-she didn't need to be. Her love was unconditional, as was the quiet respect she had as a parent. Because of this, Tera and Doug would not have wanted to ever worry or disappoint their mom. The concern on her face said it all. Every night, as young children, the day ended with the song 'you are my sunshine' and 'I love you'. Every day started with a kiss awake and 'I love you'. A million love notes over the years, and even more x and o hugs and kisses. She may have been born to be a nurse, but she was also born to be a mother. Being positive. Have Faith. Think of Others. Practice Gratitude. - These principles guided her life. Karen loved fresh hot coffee, cinnamon buns, steak medium well, visiting, Cold pepsi - in a bottle, fresh raspberries, going on adventures, corn fritters, eating out, reading, browsing at stores, Facebook!! NOT cooking, Friends at her table, Fine china and a tablecloth with matching 'good serviettes', a corner piece of chocolate cake with brown sugar icing, Norma's Saskatoon Berry pie, Movie Theatre popcorn with lots of butter, and Facebook!!! She found joy in so many places.
Karen was predeceased by her: parents Pete and Fjola Peterson (Dalman); parents in law Maurice and Josephine Raycroft (Briske); sisters in law - Olga Peterson and Colleen Stewart, as well as brothers in law Grant Raycroft, Larry Thornton and Ken Stewart. On December 24/22 she lost her son in law Dan "Springer" Shewchuk, a loss she found particularly difficult.
Karen is survived by her: husband Terry Raycroft; children Tera Shewchuk and Doug (Marnie Husack) Raycroft; Precious Grandchildren - Davis (Sara Mayer Loutit) and Great-granddaughter Ember Shewchuk, Michael Shewchuk (Samara Stenson) and Kalla (Brett Friesen) Shewchuk, Gunnar (Abbey Treacy) Raycroft, Neve Raycroft and Philip Raycroft; brothers - Gordon and Dan (Norma) Peterson; sisters in law - Marlyn Thornton, Sharon Raycroft (Geoff Wilcox) and Gwenda Raycroft. Karen is also survived by a number of nieces and nephews, scattered across Canada.
Karen was in a quietly fought war with ovarian cancer for 16 years. She beat all the odds set against her. Anyone having been there with us knows the details this war included. We choose not to focus on this horrible disease, but instead focus on how she met this 'fight of her life'. Her oncologist said she was one of only several women, in his long career, to survive this type of cancer, this long. With bravery, sheer will, rock solid strength and the most amazing grace, she fought like only a wife, mother, grandmother and great grandmother can do. She also battled several other serious medical conditions along the way, that alone would have caused many to falter. We will do our best to remember, not the end, but the rest of her beautiful life. Her positive thoughts, incredible bravery, and never ending strength, will be all we will dwell on, from her battle. Her greatest fear was how this was affecting her family, and the way we were coping. Our greatest wish, is that we could have somehow carried her burden for her.If anyone deserved to be the old 'Gram' enjoying her eighties with her many family and friends it was our Gram.We are so sad, your time here ended before you could experience that, but have immense gratitude you were able to see all your grandchildren enter adulthood. You knew and loved your first great granddaughter for seven years too. That was a long shot cancer wise and it was a splendid gift from God.
We will miss you, more than can ever be expressed by mere words. We will miss your gentle spirit, your smile that never faltered, and your loving ways. We celebrate how blessed we are to have shared our time on earth with you.We will speak your name often, and think of you even more often. We will see you, in the smile of a friend or a stranger who 'just smiles' at us-and we will smile back. We will hear you, when we hear the bubble of laughter among friends. We will remember you, when we smell the sweetness of a new baby or as we gather around a beautifully set table for a family meal, we will remember how important eating together was to you. We will think of you, when we crawl into fresh sheets and sleep with the window open for the first time in the spring or when we see a bright, vibrant sunflower, we will remember how much you loved them. When we pass the blooming yellow canola field, next to the purple flax crop we will smile and comment on how beautiful it is, just like you would comment every single time you saw one. We will feel you, when we feel the caring touch of a dear friend. As much as we will miss you, we are thankful that your spirit is free of the pain of your physical body. We like to think your smiling face is free of pain, and you are laughing and catching up with your family and friends who have left before you. Many joyful reunions are occurring up there. Springer will have saved you a place and will be looking out for your arrival. He will probably have a 'happy hour' grey goose ready for you too. You two can laugh and joke about how the heck he beat you there. You both loved to laugh and we love to remember both of you that way.We know you left us only because you had no other choice.
You were the sunshine of our lives. xoxo
Our deepest gratitude to all those who helped her along the way. The Saskatoon Cancer Clinic, Dr Litwin, Mark Tarry, the staff at Wynyard Hospital, Foam Lake Jubilee Home, and her finally home at Golden Acres in Wynyard.Thank you from the bottom of our hearts. We are also thankful for the many friends and family who came to visit, share a story or a laugh with her. Special thanks to Diane Dalman for the million ways you were a sister to our wife and mom, for decades. There are just no words for that kind of love.
Rest easy dear mom. You earned your wings.
Memorial Service
2:00 p.m.
Thursday, July 13, 2023
Wynyard Civic Centre
Wynyard, SK
There are two options to view the service:
1. FACEBOOK Link
Those wishing to join the service virtually may do so by
visiting Narfason's Funeral Chapel & Crematorium's Facebook Page (Click Here)
2. Memorial Page Video Tribute Link
- please register prior to the service by clicking the link below
Please click here to register for Live Stream website
For those wishing to send cards
of caring & sympathy
may send them to
The Raycroft Family
P.O. Box 474
Wynyard, SK S0A 4T0
In lieu of flowers donations
may be made to
The Wynyard Hospital Auxiliary
In Care of Diane Dalman
P.O. Box 2
Wynyard, SK S0A 4T0
Read More
Events
Thursday, July 13, 2023
2:00 pm
Wynyard Civic Centre
435 Bosworth Street
Wynyard, Saskatchewan, Canada

Get Directions