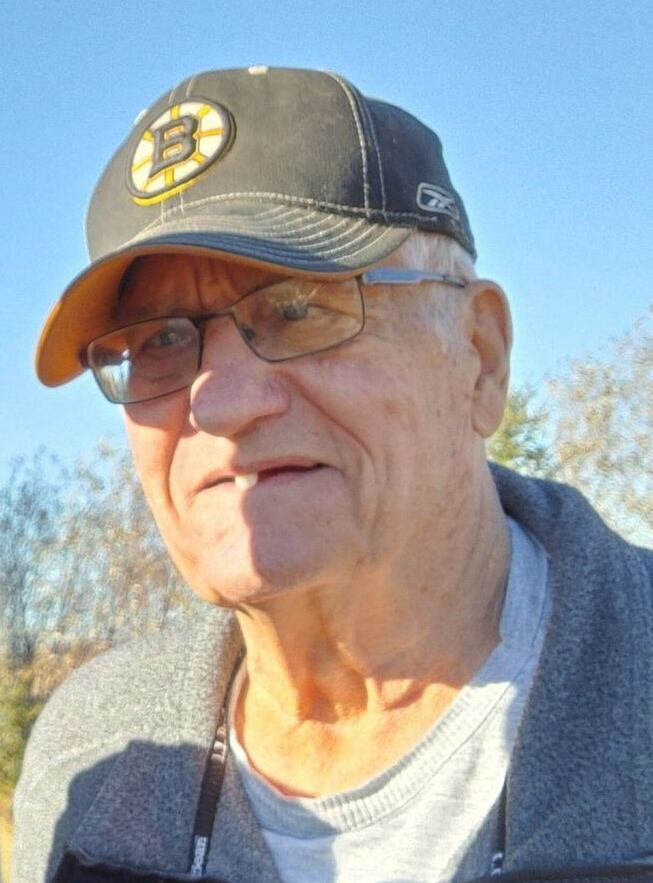 Obituary
In Loving Memory of Russel Bzdel
Russel Mac Bzdel was born into this world June 22nd, 1940, in the farmhouse which his grandfather, Fred, built and where Russel spent many of his years from the mid 80s through the first twenty years of this century. Despite being a world traveller, it was always back to the farm to which he always held a deep connection. It was here as of the first born child and grandson of Ukrainian immigrants and homesteaders that he developed an appreciation and love of Ukrainian culture and heritage. Russel also had an appreciation of the natural world and how it worked, which may have led him towards a professional career as an engineer.
Russel was the eldest son of Mac and Rose (nee Kowalyk) and first grandchild of Fred and Anna (nee Kostek) Bzdel. He was eldest brother to charismatic twins Leonard and Larry, a treasured daughter Lorraine, and the youngest; kind and affable Glen.
On the farm Russel attended Royal Rock school and though he did walk the many miles to and from school, there were few hills in either direction. The winters were very real and there were times when he would attend school in a horse-drawn sleigh fitted with a wood stove. Russel then attended high school in Yorkton at St. Joseph's College where he was an honor student and an active member of the cadets.
Russel's first job found him as a lineman with Sask Power. During this time he married Stephania Leschyshyn in 1971 and had three sons, Michael in 1972, Andrew in 1973 and David in 1976. Wanting to provide a better life than in which he grew up with for his family, and despite the daunting task at this stage of his life, Russel enrolled in the University of Saskatchewan's engineering program. He graduated in May of 1975 as a mechanical engineer. The first Bzdel to obtain a professional university degree.
Russel's career began with work on various oil drilling projects with Amoco Petroleum, which is now part of the multinational BP. The family lived in both Saskatchewan and Alberta before settling in Calgary where Russel was working his way up the corporate ladder. Following a divorce in 1980 Russel took various positions in the southern United States and overseas, overseeing many projects. He spent significant time in Norway and Egypt before returning to Calgary to be closer to his sons. Unfortunately his career was stymied by his industry's downturn in the mid-80s.
The farm drew Russel back and he returned to Saskatchewan to live in his grandfather's house and farm the home quarter in spite of many challenges. He did make a go of it, acquiring a bit more land while continuing to work sporadically as an engineer. Locally, he was the project manager for the construction of the ill fated Vis-A-Vis Wynyard bottling plant, and internationally he spent time working on drilling projects in Ukraine.
Russel was a lover of history, politics and the leaders of the 20th century. He had a substantial library and record collection that included folk and traditional Ukrainian music. He surrounded himself with these interests while spending many cold winters alone and content on the farm. Even though he was worldly in many ways he preferred a simple life and was very comfortable in his own company.
A few years after reluctantly moving into town he sold the family homestead in 2020 to a young family who will appreciate the land as he did.
Russell lived independently at home until his passing on August 6th, 2023 at Regina General Hospital.
"Nowhere can a man find a quieter or more untroubled retreat than in his own soul." -M.Aurelius
Graveside Service
1:00 p.m.
Friday, August 11th, 2023
St Michael's Ukrainian Catholic Cemetery
Wishart, SK
Messages of sympathy for Russel may be sent to
The Bzdel Family
P.O. Box 792
Wynyard, SK
S0A 4T0
Read More
Events