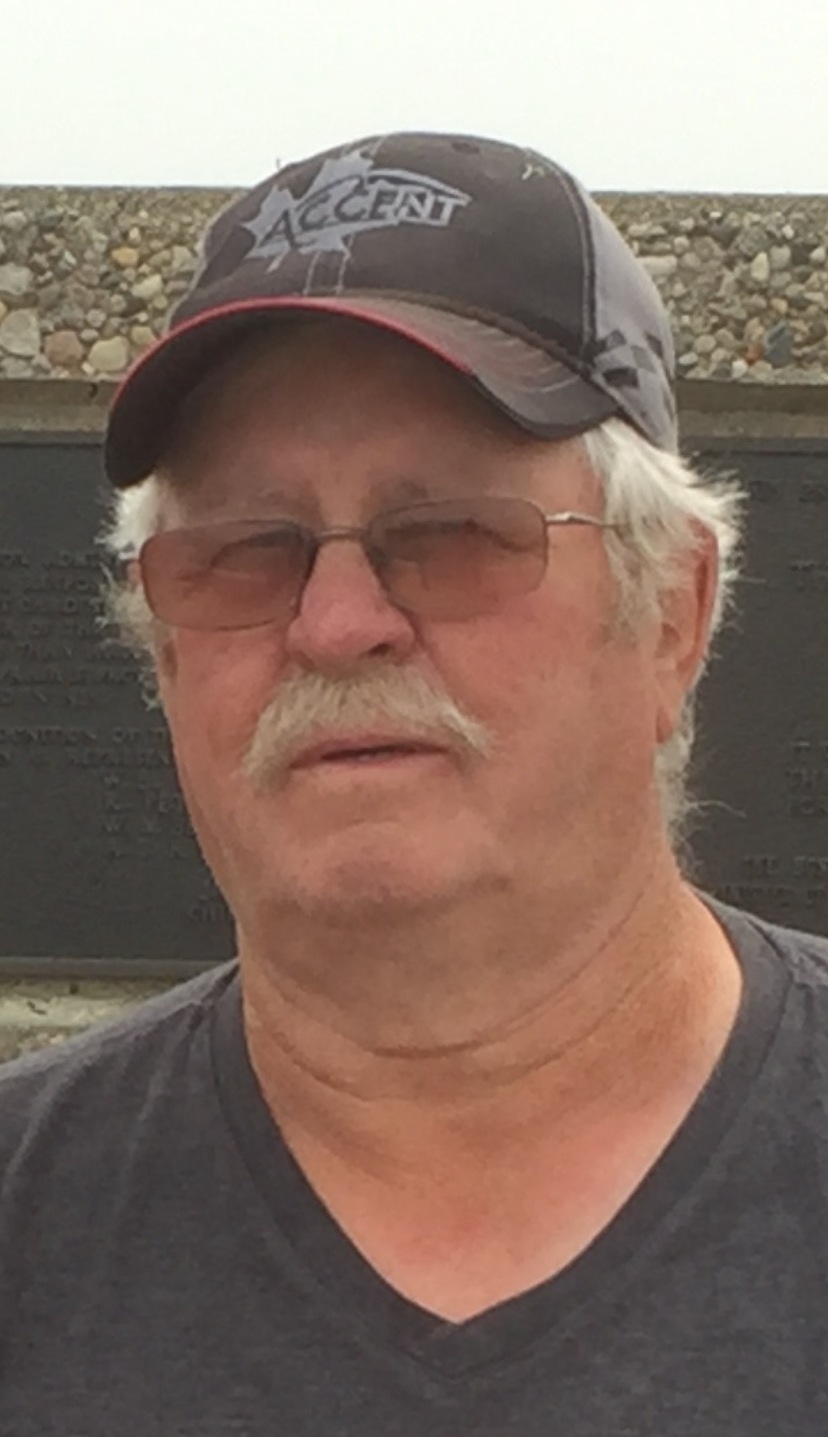 Obituary
Celebrating the Life Of Robert Vigoren
Robert Dwain was born in Wadena, SK on January 21, 1950 to Palmer and Mary (nee MacGillvray) Vigoren. He was the youngest of 3 kids and grew up with his family on the farm north of Clair.
Rob attended both Park Villa and Clair schools before heading out into the workforce. His first job was working for his neighbour, Stan Gryba. From there he went to Thompson, MB to work in the mine. During this time, he married the love of his life, Estelle Bourque on October 14, 1972.
Rob and Estelle moved to Craik, SK where Rob worked for the Co-op, delivering fuel. Here they started their family when Tracey was born on February 21, 1973. They had one more move to Saskatoon before coming home to Clair. Rob purchased a backhoe and then the shop at Clair where he ran his mechanics business. With another addition to the family, Sheldon, born on February 9, 1976, it was time to move back to the family homestead. Mitchell came along on April 15, 1983. Rob was a jack of all trades. He started driving school bus for John Lemko and eventually Rob and Estelle got their own run which Estelle still drives today. After he sold the shop in Clair, Rob was busy with auto wrecking, mechanics, farming and most recently trucking and track hoe work.
Rob spent countless hours as a very active volunteer on the board at Salt Lake. And, of course Clair Hall. If he wasn't fixing something at the hall, he could be found flipping pancakes!
Rob loved to snowmobile. The family spent almost every weekend in the winter on sleds. Usually with the Rorquist and Kozar crew. Many summer weekends were spent camping. They always liked to try somewhere new and it was always an adventure.
Rob spent the last 2 years battling cancer. During this time his true character really shone. He never uttered one compliant and still cracked a joke whenever possible. He put up one heck of a fight right to the end. Rob passed away, finally at peace, in Wadena hospital on August 25 with his family by his side.
Rob leaves to mourn his passing: his loving wife of almost 51 years, Estelle; children -Tracey (Kelly) Lipka, Sheldon(Trisha) Vigoren, and Mitchell Vigoren; grandchildren - Jared Lipka (Courtney), Kendra Lipka (Aiden), Ashlynn Lipka (Riley), Emilee Vigoren (Cole), Kaleb Vigoren, Noah Vigoren, Isaiah Vigoren and Aubree Ward; great-granddaughter Everlee Laybourne; sister-in-law Angela (Jay) Evans, brothers-in-law Neil Bourque and Bruno Bourque; and numerous nieces, nephews and great friends.
Robert is predeceased by his: dad Palmer and mom Mary; his brother Garnet Vigoren; his sister Shirley Kozar; brother-in-law Martin Kozar; and his father and mother-in-law Alfred and Rose Bourque.
Celebration of Life
1:00 p.m.
Friday, Sept. 1, 2023
Quill Lake Community Hall
Quill Lake, SK
For those wishing to send cards of caring & sympathy may send them to:
The Vigoren Family
P.O. Box 493
Quill Lake, SK
S0A 3E0
Donations in memory of Robert may be made to:
Clair Community Hall
P.O. Box 95
Quill Lake, SK
S0A 3E0
Or
Wadena Health Care Auxillary (Palliative Care)
P.O. Box 1034
Wadena, SK
S0A 4J0
Read More
Events
Friday, September 1, 2023
1:00 pm
Quill Lake Community Hall
46 Oswalt St
Quill Lake, Saskatchewan, Canada

Get Directions