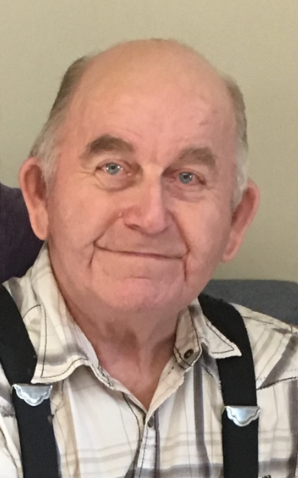 Obituary
In Loving Memory of Stanley Datkevich
Stanley Datkevich was born on May 9, 1937 to Bill and Katie Datkevich of Clair, Sk. In 1967, Stanley came to live with Bill and Darlene Sawchuk on the farm at Clair at the age of 30, where he resided for the next 45 years. He then moved into Pleasant View Care Home in Wadena and later moved to Parkridge Centre in Saskatoon, where he lived out his remaining years until he passed away suddenly on September 1, 2023 at the age of 86.
Stanley enjoyed living on the farm spending time with his Massey tractor in the field picking rocks, working in the garden and especially playing ball with Wally, Lori & Dean and his favorite dog, Van. He could play for hours and only stop when the kids were too tired to play anymore, or it was time for supper.
Some of his favorite activities were coloring, building puzzles, playing games with the kids and playing mini sticks with Owen & Carter. He absolutely loved having company stop in for coffee and a visit. His soft spoken, quiet and kind demeanour were unforgettable and left an impression on everyone he met. He will be missed by everyone that knew him.
No Service will be held at this time
Messages of sympathy and caring
may be sent to
Darlene Sawchuk
P.O. Box 56
Clair, SK
S0A 0N0
Memorial Donations may be sent to
Clair Cemetery
P.O. Box 493
Clair, SK
S0A 0N0
Read More
Events