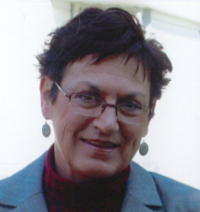 Obituary
In Loving Memory of Deborah Rennie
Deborah Lynn Rennie was born on June 14th, 1954 to Agnes and Joesph Ratch in Kelvington, SK. Debbie was the youngest of her siblings Allan, Carol (Rowland), and Diane (Witowski). Growing up, she was an athlete, excelling in softball, basketball, track, volleyball and curling. She spent time as a figure skater and also taught skating lessons. July 29,1972 she married her high school sweetheart, Earl Rennie. Soon after was the birth of their only child, Twila on August 28, 1972. Their little family lived at Squaw Rapids (now know as Thunder Rapids), where Debbie worked at the Hydro-Station and the Resort.
In 1975, they moved home to the farm just south of Kelvington. Through the years, Debbie was not only a hard working farm wife and active member of her community, but she also worked outside of the home. She worked at a clothing store and the Co-op, spent time serving at The Sportsman and later furthered her education to become a Special Care Aide at The Kelvingdell Lodge. Debbie will always be remembered for putting others first, having an incredible garden and yard, always helping out and for always being a lot of fun. She and Earl loved dancing, curling, playing cards, sing-a-longs with Earl's guitar, golfing, quiet time at home and spontaneous roadtrips. They lived a life full of love!
Debbie was a very present mom...from no-notice bake sales, to hilarious French homework, to transporting sport teams, to pitching practice, to life advice. She was an excellent role model. Even Twila's friends liked to call her "mom" and enjoyed parties at the farm because they could always count on an amazing spread of food. Debbie was so proud of her grandchildren Rebecca and Kayden. They brought her so much joy... Rebecca and the made up bedtime stories, and flying a crazy kite with Kayden were just a couple important memories she liked sharing. She even appreciated how they didn't disrupt her morning routine.
Deborah is survived by her husband of 51 years, Earl Rennie; sister Diane Witowski; daughter Twila Rennie; granddaughter Rebecca (Jordan) Richardson; grandson Kayden Horvath;
Deborah is predeceased by her parents Agnes (Zerff) and Joesph Ratch; brother Allan Ratch; sister Carol Rowland
A social to celebrate Deborah's life will be announced at a later date
Those wishing to send cards of
caring & sympathy
may send them to
The Rennie Family
P.O. Box 512
Kelvington, SK S0A 1W0
Those wishing to make donations
in memory of Deborah may make them to
Kelvington & District Healthcare Foundation
KDHCFF
In Care of The Town of Kelvington
P.O. Box 10
Kelvington, SK S0A 1W0
Read More
Events