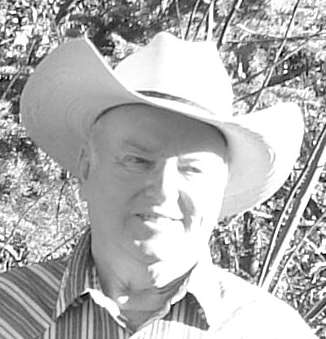 Obituary
In Loving Memory of Mac MacDonald
Mac was born April 23, 1936 in Kelvington, SK. His family lived at Codette, SK for some time and then moved to Clemenceau,SK where he started school. In 1945, due to the death of a family member, they moved back to the farm. Mac then attended school at Manchester and Farmingdale. School was not his calling, so after grade 8, at the age of 16, he started farming. Mac purchased a quarter of land and worked with his father and grandfather. He grain farmed, as well had cattle. Mac also had various teams of horses through the years. His love of horses led him to try his hand at pony chariot racing in 1967. In 1970, Mac got more ponies and started chuckwagon racing which he did for the following 15 years.
Mac did not have hobbies as such, but liked curling and fishing. He also enjoyed hunting and each fall he and five friends, known as "The Bow and Arrow Boys" would make their way to Hudson Bay for a week of moose hunting and camaraderie.
Mac also took an interest in the thoroughbred chuckwagons. He and Margaret travelled to various places throughout the summers to watch the wagons race. His favorite was going to Ponoka to attend the Stampede.
Winters found Mac and Margaret heading south to warmer weather, in which they spent 10 winters in Arizona. They were not golfers, but enjoyed sightseeing and visiting with friends.
Things changed as the years passed due to health reasons, Mac slowed down, and eventually was diagnosed with cancer that required radiation in 2020. In August of this year, Mac was admitted to Kelvindell Lodge for respite care and passed away peacefully on October 1, 2023.
Mac was predeceased by his parents: Bob and Phyllis; step-father Morley Elmy; sister Carol Holowaty; step-brother Kenny Elmy.
Mac leaves to mourn his wife of 59 years, Margaret; son Rory; daughters: Wendy and Marilyn; sister Jeanette Fish (George); brother David MacDonald (Mary); brother-in-law Norman Holowaty; step- brother Stan Elmy (Berma); step-sisters: Karen Elmy Buller and Irene Elmy (Mervin); plus many nieces and nephews.
Funeral Service
10:00 a.m.
Friday, October 6th, 2023
The Chapel of Narfason's Funeral Home
111 Prouse St.
Kelvington, SK
Those wishing to send cards of
caring & sympathy
may send them to
The MacDonald Family
P.O. Box 384
Kelvington, SK
S0A 1W0
Donations in memory of Mac
may be made to
Kelvington & District Healthcare Facility Foundation
P.O. Box 10
Kelvington, SK S0A 1W0
or
Kelvington
Ag Society
In Care of Crystal Jaworski
P.O. Box 771
Kelvington, SK S0A 1W0
Below is the link to view the live stream. You have to register before gaining access to the waiting room. Registering can be done at any time but we recommend doing it in advance in case of any problems. If you do not have an email or mobile phone number when registering you will need to call 1-877-895-2739. The support staff at Forget Me Not Ceremonies will provide you with a code to gain access to it.
Read More
Events
Friday, October 6, 2023
10:00 am
Kelvingrove Cemetery
6 Ave
Kelvington, Saskatchewan, Canada

Get Directions