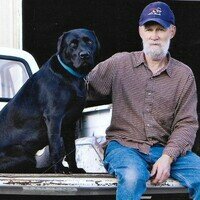 Memorial Service
10:00 am
Tuesday, June 14, 2022
Wynyard Ukrainian Hall
218 Ave B East
Wynyard, Saskatchewan, Canada

Get Directions


Obituary of JON ALEXANDER MALUGA
It is with great shock and sadness that I announce the sudden death of my brother Jack Maluga. On June 3rd he tragically passed away at the Pasqua Hospital in Regina, Sask.
Jack was borne in the Wynyard Hospital in 1949. At that time, the hospital was an older 2 to 3 story house located about 2 blocks east of Bosworth Street. He was the first child of Iris and John and the first grandson of Mayme and Alec Pelepian and Mary and Andrew Maluga. How exciting it was for all of them to have someone to spoil!
By the time Jack was 3 or 4 years of age, he had learned the basic skills of house painting. I'm told he was very fussy and everything had to be neat and tidy. Those skills would be revisited later in his life when he was called upon to help friends or family paint their house. As a youngster he was very fashionably dressed. Our Mom was a knitter and she knit Jack some very stylish sweaters. The kid was looking good! Four years after Jack was borne, I came along. Yes, now Jack had a baby sister. At first this didn't sit to well with him – he wasn't too keen on having a sibling of any kind, so to calm the waters, my parents allowed him to pick a name for me and I was called "Susan". The older brother teasing started soon after that and continued for many years.
As a young boy, Jack was kind of like a little drummer boy who marched to a different drum. This started to become evident on his first day of kindergarten. He and one of his friends were escorted by their mothers to their first day of school. Well, the boys didn't seem to find this experience too exciting, so when they opportunity presented itself, they skipped school and decided to go on their own adventure. The boys were missing for several hours.
As a teenager, Jack loved to play hockey. Many weekends Dad packed the family car with hockey players and off they went on excursions around the province. Jack's love of hockey continued in his life and one day he got the opportunity to referee hockey games at the Wynyard hockey rink. This he enjoyed immensely.
Jack was an A student in high school. I think there was a bit of a competition with his classmates as to who could ace an exam. In his last year at Wynyard Composite High School, Jack developed an interest in writing and decided he wanted to attend journalism school. If I remember correctly, at that time, the only university to offer these classes was in Toronto. That was a big step for a 17 year old, so the dream didn't materialize.
It didn't take long before a new interest developed and off he went to attend classes at the University of Saskatchewan in Saskatoon. There just might have been a few distractions while living in a house with his university buddies. I'm not so sure much time was spent studying.
The highlight of his travels was a trip to South America to explore ancient ruins and climb volcanoes. He always wanted to go back again to relive the experience.
The passion to write never left him. He quickly learned that he didn't need to attend journalism school to be a writer and ended up being a reporter for several newspapers in Saskatchewan. His best works were human interest stories. Yes, the lad could write!
At some point he developed a serious interest in photography. For a short time he took wedding photos and became known around the Wynyard area.
Jack had a special bond with his maternal grandparents. It was his choice to look after them as they aged and to eventually become their full time caregiver. I truly believe it was due to our grandparent's influence that Jack developed the need to help others. Whether it was shovelling snow, mowing grass, trimming trees, house sitting, driving people to doctor's appointments in the city, checking on pets, checking on neighbours, or doing errands for others, Jack always had time to lend a hand.
A few years ago, Jack faced the biggest challenge of his life. He was diagnosed with cancer. He fought hard to recover, got back on his feet and never looked back. Ever since that experience, he had been like the energized bunny – he kept going, and going, and going. He never slowed down. Around the age of 70 he became a school bus driver, a job he took very seriously. His young passengers were important to him - he kept an eye on them just like a mother goose. He got quite a chuckle each morning when they greeted him with "hi Jack" as they boarded the bus.
To say Jack loved dogs was an understatement. If there was a dog within a 10 block radius of his house, he would find it, befriend it and take it for walks. Jack's dogs were his life. They came first. If you called Jack late in the evening, he would be making himself supper. The dogs had been taken for their nightly walk, they had been watered and fed and only then did he take time for himself.
The term "jack of all trades" comes to mind when I think of my brother. When he was trying to figure out what to do with his life, he had a variety of jobs, too many to list. What many people may not know was he managed to get his real estate license and professional truck driver's license.
The boy from small town Saskatchewan grew up to be a man who wore many hats. He was a son, brother, grandson, friend, neighbour, co-worker and caregiver. Some of his passions over the years were duck hunting, house painting, writing, photography, reading history, gardening, watching hockey, football and listening to CBC radio.
During one of our last telephone conversations, Jack told me he was looking forward to the end of June when he could rest, relax and then get out in the yard and garden.
In Jack's honour, take care of the environment, recycle, adopt a rescue dog or cat, be kind and take time to reconnect with an old friend or acquaintance.
Family, friends, relatives, neighbours and colleagues had a special place in his heart. You know who you are. We all loved him and will miss him. May he rest in peace.
Memorial donations may be made to the Humboldt & District SPCA, Ukrainian Relief Fund (Red Cross) or Pelepian Park (Town of Wynyard).
In Loving Memory of Jon (Jack) Maluga
Memorial Service
10:00 A.M.
Tuesday, June 14, 2022
Ukrainian Hall
218 Ave B E
Wynyard, SK
Donations in Memory of Jon
may be made to
Humboldt SPCA
P.O. Box 3942
Humboldt, SK S0K 2A0
or
Red Cross Ukraine Relief Fund
Canadian Red Cross Sask. Office
P.O. Box 4740 STN Main
Regina, SK S4P 9Z9
For those wishing to send cards
of caring & sympathy may send them to
The Maluga Family
P.O. Box 1348
Wynyard, SK S0A 4T0